BADWOLFF & Solomon Grunge - EXTRASAUCE
Written by Chi Chi Thalken on April 26, 2023
BADWOLFF is the Chicago duo consisting of Casagrown and Spiderface. They started putting out music under this name ten years ago, with the release of their self-titled EP. They have been periodically returning to this project over the years, with their last album, West of Western, coming out in 2020. Now they are back, this time joining forces with producer Solomon Grunge to release an album called EXTRASAUCE.
Solomon Grunge is a veteran producer of the Chicago hip hop scene, and as it will quickly become apparent, the perfect person to work on this project with BADWOLFF. That's because as a quick glance at the title of the album and track list will reveal, this is a food-themed project. But because BADWOLFF aren't going all in on the theme or taking it in the novelty direction, they need some serious help walking that careful line of having fun with the theme, but still making some serious hip hop. This is where Solomon Grunge comes up clutch, finding the perfect mix of audio clips to play in between songs and delivering on some really creative and soulful underground hip hop boom bap beats. BADWOLFF feed off of that energy and thrive as they weave their way through these thirteen tracks, using the themes as jumping off points, having fun with it, but also touching on some serious subject matter as well. It's an incredibly difficult tightrope to walk, but BADWOLFF have been at this for a mintue, and have clearly studied the weird rap masters that came before them, so you can easily see a project like this in lineage with the likes of MF DOOM or Kool Keith or Del the Funky Homosapien. It's got that type of energy to it, where it's accessible and fun to listen to, but the more you stick with it, you realize that this is actually a little strange and darker than you expected.
EXTRASAUCE makes for a great pairing between BADWOLFF and Solomon Grunge. They have great chemistry together, and they really feed off of what each other are laying down and pushing each other to get to that next level. This is a really creative project that walks that line between being fun and challenging quite well.
| | |
| --- | --- |
| Title: | BADWOLFF & Solomon Grunge - EXTRASAUCE |
| Label: | S/R |
| Year: | 2023 |
| Rating: | 8/10 |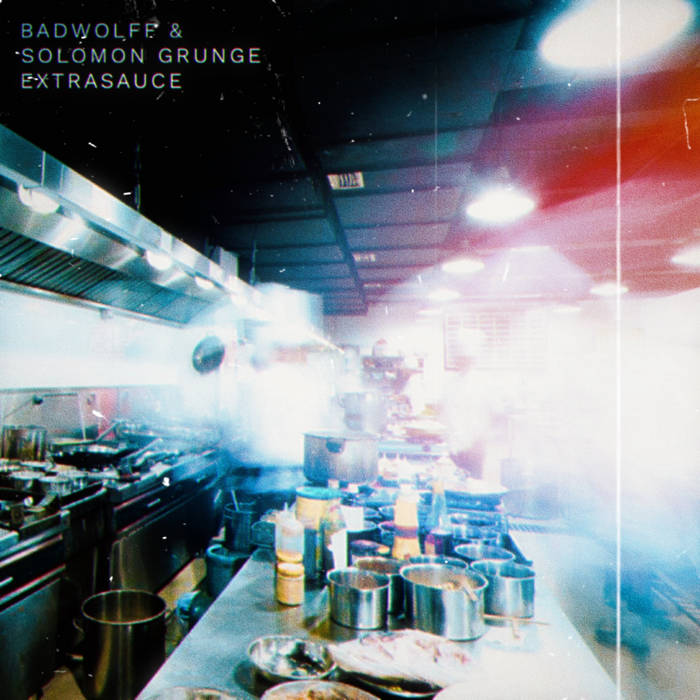 Previous: Dub Sonata - Nights in Cuba Revisited
Next: Waxfed - Waxfed