Backxwash - HIS HAPPINESS SHALL COME FIRST EVEN THOUGH WE ARE SUFFERING
Written by Chi Chi Thalken on November 4, 2022
Backxwash is an artist based in Montreal who took the music world by storm with her 2020 debut album, God Has Nothing To Do With This Leave Him Out Of It, which went on to win the Polaris Prize. This is an accomplishment for any Canadian artist, but to do so for a self-released debut album is quite the feat. She then followed up that album in 2021 with I LIE HERE BURIED WITH MY RINGS AND MY DRESSES, which found Backxwash declaring "Fuck a sophomore slump!" as she delivered the best album of the year. Now, to complete the trilogy, Backxwash gives us her third album, HIS HAPPINESS SHALL COME FIRST EVEN THOUGH WE ARE SUFFERING.
The idea behind this trilogy of album is that each album is an autobiographical volume, with each one going back further than the previous volume. That means that for HHSCFETWAS, we are going back to the days of Backxwash's youth, and sometimes even prior to her birth, to get to the roots of some of these issues that have shaped her life for better and for worse. Now, in case you are new to Backxwash, there are a few important details to her life that shape the music and the narrative of the album, which are that she is a trans woman who was born in Zambia before moving to Canada to go to school. I don't bring this up to "other" Backxwash, but to help listeners understand the perspective on the album, which is dealing with a lot of trauma brought on by a combination of homophobia/transphobia, racism, and religious hypocrisy, and how they often inform each other. To make this album, Backxwash is producing everything herself, with some assists in live instrumentation at different spots by Michael Go on guitar, Vaelastrasz on organ, Morgan-Paige on vocals and piano, Katie from Pupil Slicer on guitar and vocals, and guest vocals from Censored Dialogue, Sadistik, and Ghais Guevara. They are all used in service of Backxwash's vision, though, which is very clear on this project. She's laying down more of the heavy metal and industrial-informed noise rap sound that was established on the first two albums, but with more room for nuance and a variety of tone to the individual songs. There is a lot more space to breath on this project compared to the last two albums. Backxwash is also as confident as ever on the mic, switching between moments of screaming catharsis and confident rapping, often blurring the line between the two. So yes, there is plenty of aggression to the album as Backxwash works through the anger and confusion and everything else that comes from being made to feel different and even "wrong," but in completing this trilogy, there is also a sense of strength and defiance that comes through on this album as well. It's as if by going back to her youth and beyond, Backxwash is able to finally clearly communicate how these institutions are actually the ones that are wrong and used to control people and hold them back from being their true and best selves. In doing this, Backxwash is able to end the album on this peaceful and triumphant note that is incredibly powerful and moving.
HIS HAPPINESS SHALL COME FIRST EVEN THOUGH WE ARE SUFFERING is an incredible third album from Backxwash, and an excellent note to end this autobiographical trilogy on. It doesn't peter out or just echo the first two volumes, it rounds out everything both musically and lyrically, going deep to the root of a lot of the issues that have been addressed and creating some truly unique music in the process.
| | |
| --- | --- |
| Title: | Backxwash - HIS HAPPINESS SHALL COME FIRST EVEN THOUGH WE ARE SUFFERING |
| Label: | S/R |
| Year: | 2022 |
| Rating: | 9/10 |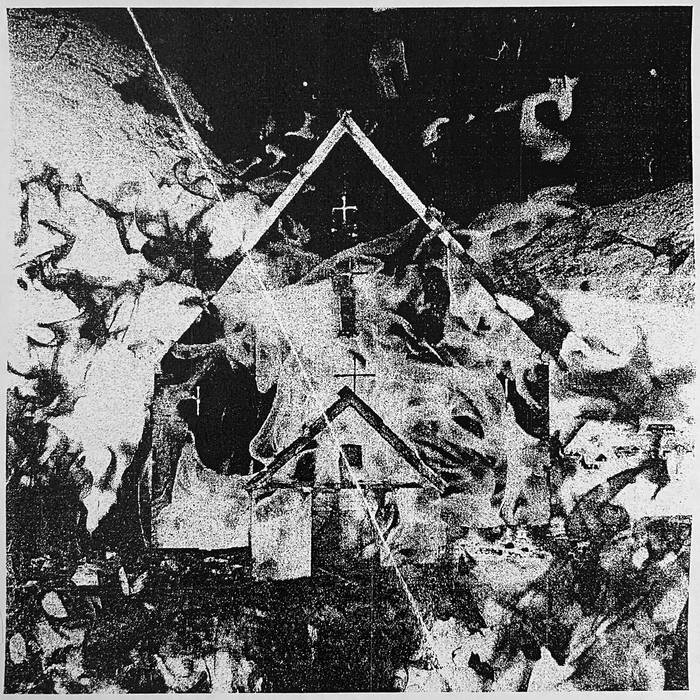 Previous: junclassic - Long Days and Short Lives
Next: Awon & SOUL.DOPE.95 - Infinite Wisdom