ARVO TO ME - Into Change
Written by Chi Chi Thalken on September 1, 2021
Arvo To Me is a Swedish producer who has been releasing music for about the last four years. The last time we heard from him was in 2019, when he dropped a project called Life's a Party and You're Not Invited. Now, after taking some time to make some life changes in an effort to grow personally and musically, he's back with his brand new album, Into Change.
After his last project, Arvo To Me was feeling stagnant, so he moved to an island off the mainland of Sweden to study and to let inspiration take hold. Sometimes this can work, but it has to be the right artist in the right state of mind. What I can say for Arvo is that he was definitely ready to let this change of scenery and pace of life open up to him and inspire the music he was making. The result is an album that is really lush and beautiful, the type of instrumental hip hop album that you can press play and just let go and let Arvo take the wheel. There are times where Arvo will show his hand and sneak in some moments where the drums will slap or the bass line will pump you up a little bit, but for the majority of the album, it's a serene and peaceful listening experience, with a gentle optimism to the tone of the compositions. Arvo is a multi-instrumentalist, but its clear that his wheelhouse is on the drum machines and vintage keyboards. While this setup isn't unique, Arvo separates himself from the pack with his understanding of composition and layering, where each track is studiously constructed to always keep things moving and make the listeners actively engaged while still focusing on the emotional impact of the songs. It sounds simple enough on paper, but in practice, this is where a lot of producers fall short.
Arvo To Me made a life change to give himself a new perspective, and the resulting music on Into Change is absolutely beautiful as a result. It's an album that is carefully constructed to envelop you with warmth, beauty, and a touch of optimism, all set to a nice boom bap beat.
| | |
| --- | --- |
| Title: | ARVO TO ME - Into Change |
| Label: | Inner Ocean Records |
| Year: | 2021 |
| Rating: | 8/10 |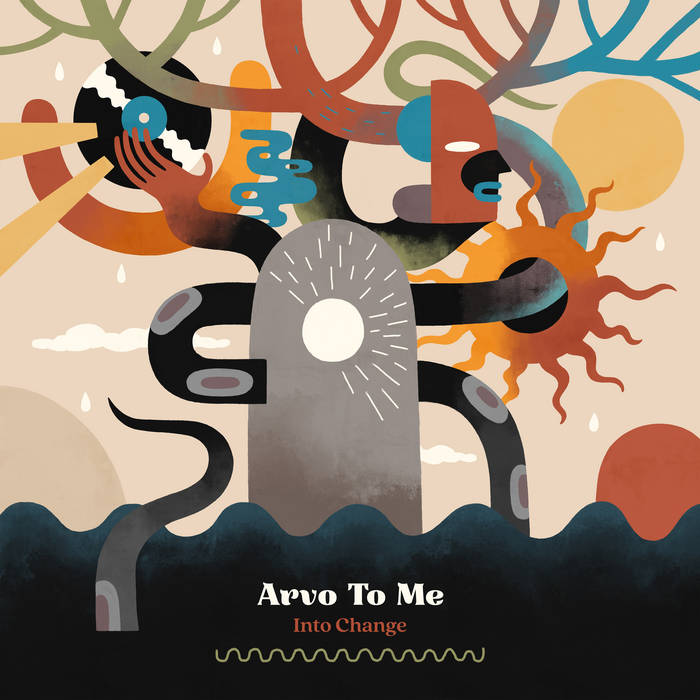 Previous: mr. hong - 31, a mixtape for my sister
Next: J.Lately - Bodega