Akil Pratt & OZU8LACK - AkileeZ Heal
Written by Chi Chi Thalken on September 2, 2021
Birmingham emcee/producer Akil Pratt has been on a tear in 2021, having already released collaborative projects with fellow Bham artists K1NG ELJAY and Phrasure. Showing no signs of slowing down, he's now teamed up with 729 emcee OZU8BLACK to release a new full-length album, AkileeZ Heal.
Sometimes you see a title with a clever twist on a word or phrase, and you might smirk or knowingly nod and then move on. Then there are times where you think you might understand what's happening with the title, but then as you listen to the album you realize you were not prepared for the layers to the title to resonate so deeply as you move through the album. In the case of AkileeZ Heal, Akil Pratt and Ozu are taking the idea of hip hop as therapy and cranking it up to eleven. They break apart their own tough exterior shells that they've built up over the years, knowing that as tough as they've learned to be, there was still an underlying vulnerability, a crack in the armor. So through the music on this album, Akil and Ozu are looking to take apart their lives and be honest with themselves and their loved ones and look for some healing and rebuilding. Nowhere does this hit harder than "ODB," which is not a tribute to the late Wu-Tang emcee, but instead a song that rips the band aid off and looks at how growing up a part of a broken family and feeling like you were an afterthought to both parents can cause some deep rooted harm to a child. It's a beautiful and heartbreaking song, elevated by the maturity that these two artists bring to the table, never letting their disappointment rise to hatred, instead just trying to sort out how both parents dropped the ball in different ways and trying to understand the other factors in their parents lives that led them to act this way. This careful and heartfelt approach is kept up across the album, all the while delivered by Ozu and Akil with style and with bars – you don't have to sacrifice style for substance with these two. Musically, this album is just as complex and fascinating, as Pratt works in Southern influences like Dungeon Family and Screw alongside with a dose of soulful boom bap, creating a cocktail that keeps the music moving and thumping while also matching the tone of the lyrics. It's a careful dance to give enough room for the words to land and to find just the right samples and instrumentation to create the backdrop for those words, especially with the sensitive material on this album, but Pratt absolutely nails it on this project. This album sounds soulful and Southern and provides just the right soundtrack to these two artists' healing journey.
I knew that an album with Akil Pratt and OZU8LACK was going to be good, based on the pedigree of both artists involved. What I didn't know was just how deep each artist was going to reach for this project, inspiring each other to reach greater heights and provide some cathartic hip hop for anyone who needs a moment to get in touch with themselves and heal. This is truly a special album.
| | |
| --- | --- |
| Title: | Akil Pratt & OZU8LACK - Akileez Heal |
| Label: | S/R |
| Year: | 2021 |
| Rating: | 9/10 |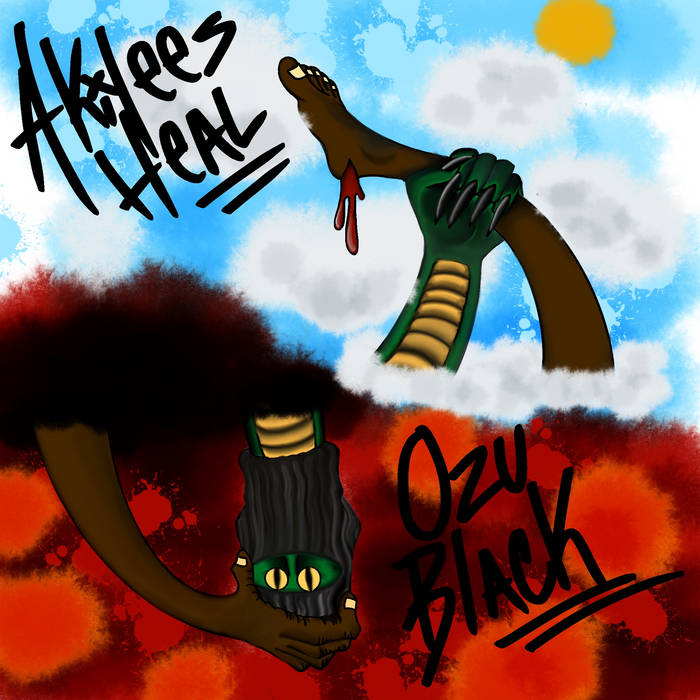 Previous: Emapea - Bees, Trees and Flowers
Next: santpoort - ocean tales