santpoort - ocean tales
Written by Chi Chi Thalken on September 3, 2021
Julien Mier is a producer from the Netherlands who has been releasing music for over a decade, working with labels like Cascade, Project Mooncircle, and the Lowriders Collective along the way. Since 2019, when he dropped his album, Industries in the Trees, which concluded a run of environmentally inspired projects, he's been working more and more under his alias, santpoort. The last santpoort release came just about a year ago, when he released the EP Loon Society. Now santpoort has returned with a full-length album, ocean tales.
While there is plenty of overlap between the releases with Mier's own name on the project and santpoort's, the main difference is that santpoort projects tend to be more emotionally and melodically driven. For this particular album, santpoort is drawing upon feelings of isolation and nostalgia as he finds himself in Sydney, a long way away from his loved ones back in the Netherlands. How this translates into the music is a combination of melodic electronic-pop, post-rock, and downtempo hip hop. There are moments, especially in working with vocalists like Tennyson, Ningen, Little Green, Richard Henry Gye, and LIA, where santpoort is delivering some of the most pop-friendly songs of his career as this combination of melancholic vocals and gentle synths and bass float above the drums that propel the songs along. These emotional peaks are given room to breathe by santpoort's instrumental compositions, which find a sweet spot between downtempo hip hop and post-rock, resulting in a beautiful and meditative soundscape where you can really get lost in your own head while the music swirls around you. The cherry on top of all of this is the way in which santpoort is able to then take a step back and connect the dots between the tracks and really make the album come together as a whole, where your journey goes up and down and around the bend and he orchestrates this contemplative project and works through his feelings of isolation.
ocean tales is the kind of complex musical journey you expect out of an artist like santpoort. On one hand, he's delivering his most pop-friendly album to date, but on the other hand, the moments in between are incredibly beautiful and challenging in a completely different way that complements those moments perfectly.
| | |
| --- | --- |
| Title: | santpoort - ocean tales |
| Label: | Friends of Friends |
| Year: | 2021 |
| Rating: | 8/10 |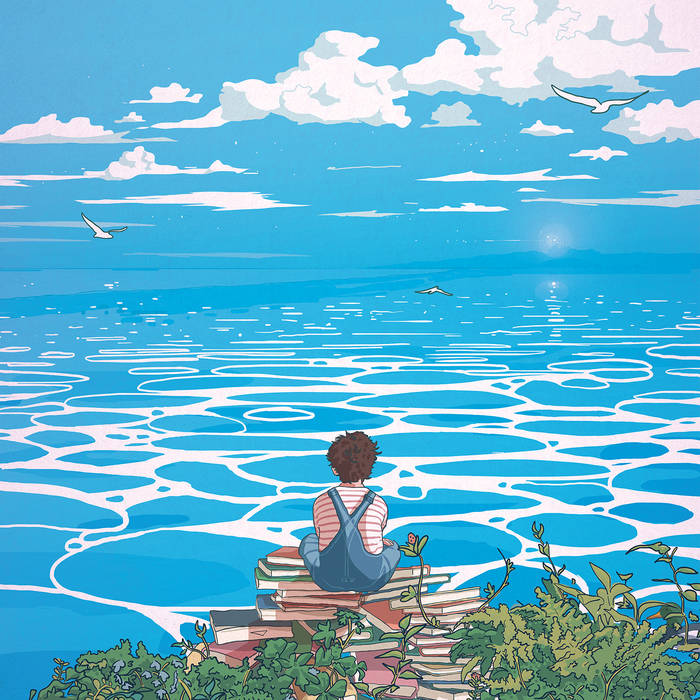 Previous: Akil Pratt & OZU8LACK - AkileeZ Heal
Next: Brandon Isaac & Free Mind - The North Star