Afroham - Quantum Love
Written by Chi Chi Thalken on February 28, 2023
Afroham is an artist from Rotterdam who has released five singles over the last two years, and has worked with labels like Chillhop. Now the young artist takes the next step, releasing his debut EP, Quantum Love, on Melting Pot Music.
It doesn't take long into listening to Quantum Love to see what Afroham is all about. That's because over the course of five tracks, he is laying down some killer neo-soul/downtempo vibes that are immediately inviting. It's a style that requires a lot of subtle musicality, and luckily Afroham has plenty of that. He's laying down this really nice warm grooves that just feel good from the jump. It's not the type of music that will immediately blow you away, but his sophisticated funk and attention to detail will surely grow on you the more time you spend with the music. He's doing all of the little things, and he's doing them well. While Afroham is certainly capable of putting a project together by himself, he's also showing a love of collaboration on this EP, whether it be the inclusion of the soulful vocals of Ginge or Djemia, or working with fellow producer/musicians Cocabona, Ian Ewing, Birocratic and Misha. The great thing here is that no one is trying to steal the spotlight – this is all about the overall sound, and everyone is just adding a little bit of flavor to help take things to that next level.
Some artists look to make a big splash with their debut recordings, but that's not Afroham's style. He's a musician's musician, and he's clearly put in the work to make a debut EP in Quantum Love that is sophisticated, sexy, funky, and cool. It's smooth and subtle, but it's got a lot going on just underneath the surface, put together with the confidence of someone who has been doing this a lot longer than Afroham has.
| | |
| --- | --- |
| Title: | Afroham - Quantum Love |
| Label: | Melting Pot Music |
| Year: | 2023 |
| Rating: | 8/10 |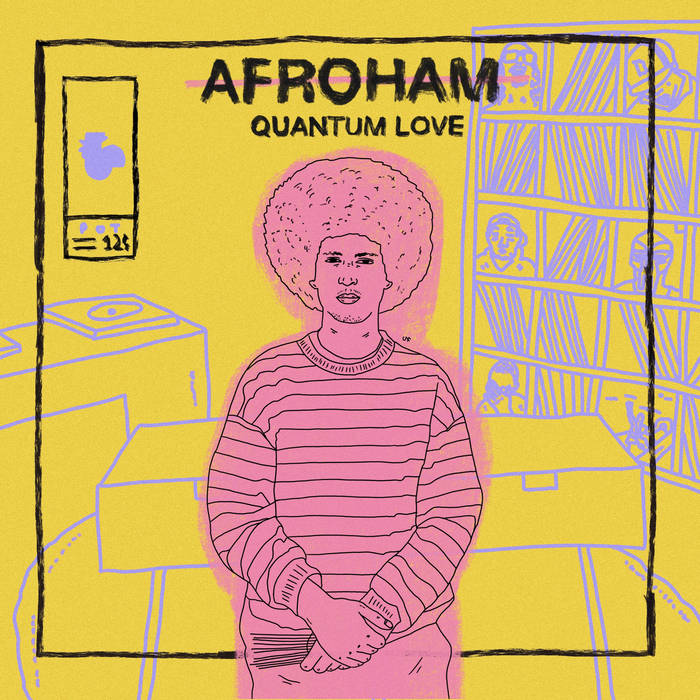 Previous: Sweatson Klank - Reverie EP
Next: Chairman Maf - Butternut