729 - Greetings IV: Assigned This Mission
Written by Chi Chi Thalken on August 3, 2018
729 is the pairing of Birmingham artists Ozu and Erthling, with Ozu on the mic and Erthling handling production duties. They made their debut back in April with an EP simply titled Greetings. Since that time, they've continued to pump out their music at a steady pace, four songs at a time. We are now onto the fourth EP in their series, Greetings IV: Assigned This Mission.
One of the interesting things about 729 is the way in which they walk the line with their music, implying a sort of superhero/sci-fi angle to the storytelling and production, while never making things explicit. Erthling. has explored the sci-fi angle with his music before as a solo artist, but with 729 he's letting his beats do the talking. With his production here, he manages to keep this soulful and jazzy boom bap going, while mixing in just a few key samples here and there, and making the tone just a little dark and eerie to create the perfect soundscape for Ozu to weave his narrative. On the mic, Ozu has this low, resonant voice that he uses to weave together the tale of a man trying to save the world, while struggling with his own demons and trying to get on a path of self-improvement. It's nothing that unusual, but when its done well and heartfelt, it can be very moving, which is why we often return to it. Ozu does a great job of letting you walk a mile in the protagonist's shoes, as he strives to make these systematic changes in society, all while struggling with issues like how masculinity, racism, and the need to hustle can hold people back from achieving greatness. It's a lot to pack into four songs, but 729 makes it work.
It's been an interesting journey this summer with 729, and I don't know where else they might take us, but Greetings IV shows this new duo really coming into their own. It's emotionally and intellectually rewarding, giving you a dense listening experience over the course of four very eventful songs.
| | |
| --- | --- |
| Title: | 729 - Greetings IV: Assigned This Mission |
| Label: | Hive Muzik |
| Year: | 2019 |
| Rating: | 8/10 |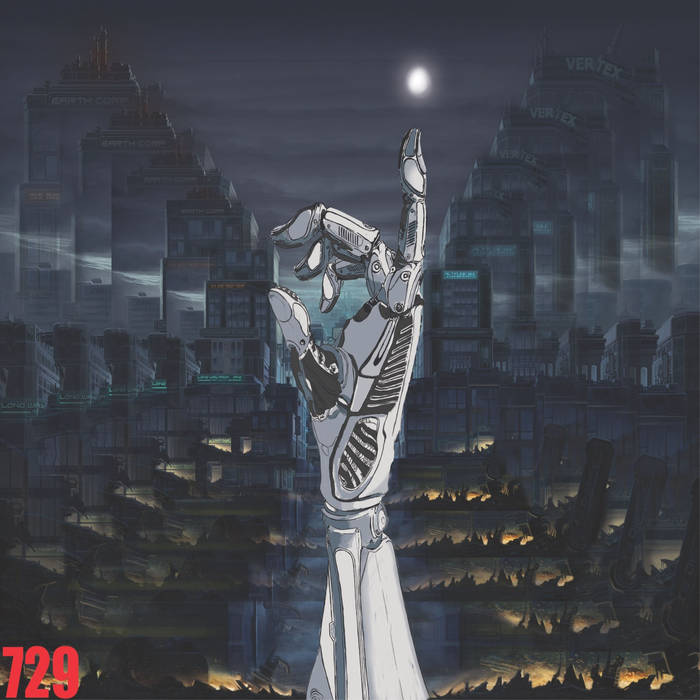 Previous: Miss Eaves - MEAF
Next: Homage CVG - Hacienda