Miss Eaves - MEAF
Written by Chi Chi Thalken on August 3, 2018
Miss Eaves is a Brooklyn-based emcee who made a splash last year with her album Feminasty, especially when the video for her single, "Thunder Thighs," went viral. Now, one year later, Miss Eaves has come back with new EP called MEAF.
For several years now, Miss Eaves has been working alongside producer KEISHH, and the two women have continued their partnership onto this EP. What that means in practical terms is that everything that you liked about Feminasty is back on MEAF. KEISHH lays down the midtempo electro beats, and Miss Eaves uses her deliberate flow to have fun with her feminist rhymes. This could be a song for all the single ladies who are fine with being single ladies ("Paper Mache"), grooming your pubic hair ("Bush for the Push"), or just being comfortable with your own weirdness ("Weird AF"). It's a fun, empowering listen that strikes just the right balance between being silly party music but also spreading a positive feminist message. Going forward, I think we might need a little more variety on her next project, but for right now I'm totally fine with Miss Eaves and KEISHH saying, "We're not done yet!" and just continuing the sound of Feminasty for five more songs.
There's nothing too crazy about MEAF, but it's a nice coda to what Eaves and KEISHH having been laying down. You don't get too many women emcees working with women producers making nasty party music that's also totally respectful and intelligent, so I'm certainly happy to get five more songs in this style from the two of them. This will work great at your late summer dance parties when everyone's ready to get hot and sweaty, but still remain completely respectful of everyone's choices.
| | |
| --- | --- |
| Title: | Miss Eaves - MEAF |
| Label: | S/R |
| Year: | 2018 |
| Rating: | 8/10 |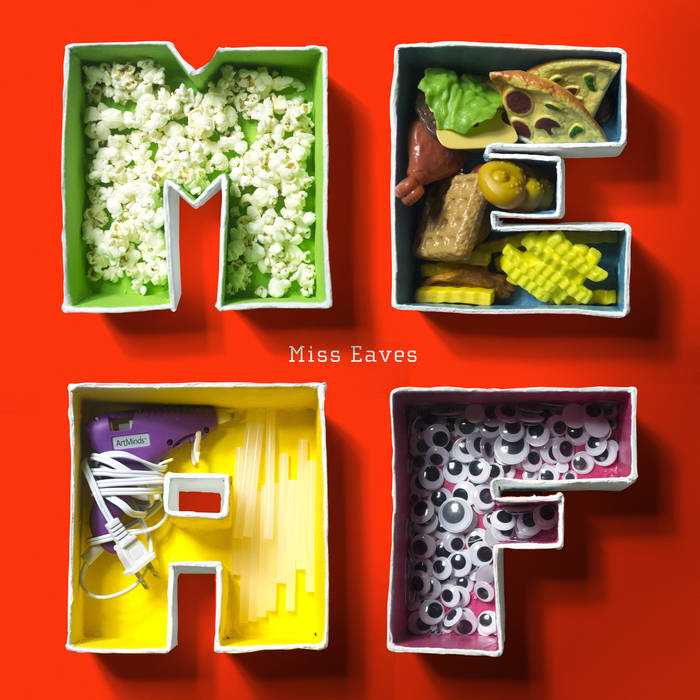 Previous: Mikal kHill - beachy keen
Next: 729 - Greetings IV: Assigned This Mission