Homage CVG - Hacienda
Written by Chi Chi Thalken on August 3, 2018
Homage CVG is a producer from Cincinnati who is part of the Fort Ancient crew. He's been busy releasing some collective projects and singles, but his last proper solo project came out a little over a year ago when he dropped By Jove!: A Planetary Beat Expedition. Now he's come back with a new project, a full-length album called Hacienda.
Hacienda is a western-themed project, but if you focus too much on the theme, you might become just a little disappointed. Not because anything bad happens, but just because it's not necessarily a fully formed concept album, it's just a general style to it. It's got some slide guitar and acoustic guitar to give you a taste of "western," along with some vintages samples, but it's not necessarily a deep dive into the genre. Once you get past any expectations that might come from the title of the album, you can enjoy it for what it is, which is a solid instrumental album with a few key guest spots. Homage CVG is a talented producer, and he's come into his own as someone who can make a compelling full-length album as an instrumental artist. This is his sixth solo album, after all. He keeps the tempos varied, and he's able to hit you with some melodic hooks that will stay with you, and he really develops his songs thoroughly to keep you fully engaged as a listener. He also has a good feel for how to bring in guest artists to spice things up and add some flavor as emcees or vocalists, while not losing focus of the overall sound and flow of the album. On Hacienda, we get contributions from Rob Cave, Ill Mill, Boogie Bang, Bla'sze, Allen Poe, Vibe-One, and CJ the Cynic. My personal favorite on the album is "Henne," featuring the beautiful vocals of Bla'sze. It's an incredibly sultry tune, with jazz guitar and vocals leading you through what is in many ways a torch song.
Hacienda is a solid album from a veteran producer. Homage CVG has delivered a listening experience that is very engaging, gives you several different looks, and gives shine to some talented artists from the Cincinnati area and beyond.
| | |
| --- | --- |
| Title: | Homage CVG - Hacienda |
| Label: | Fort Ancient Records |
| Year: | 2018 |
| Rating: | 8/10 |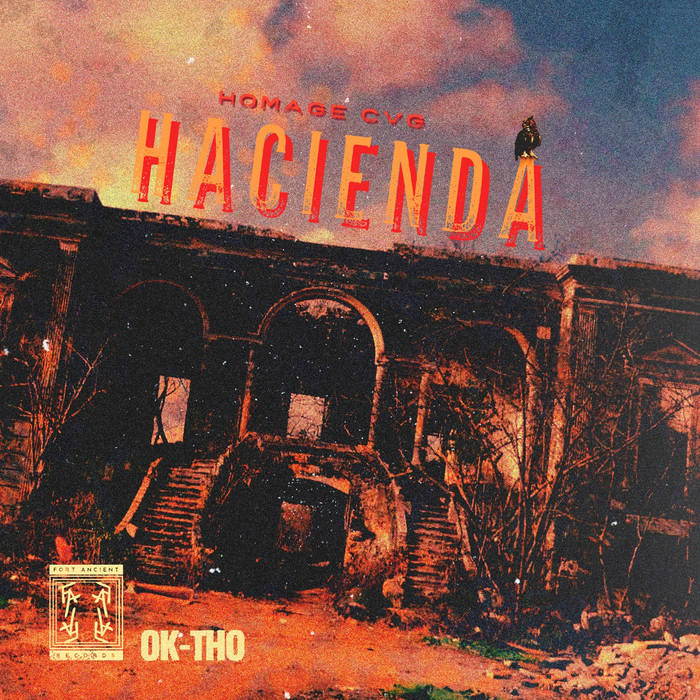 Previous: 729 - Greetings IV: Assigned This Mission
Next: Secret Stages 2018: In Review