10 - HOODIE ON | DE CEUX
Written by Chi Chi Thalken on May 20, 2021
El Gran E is a pretty young record label out of the DFW area, but they are already dipping their toes into some interesting projects. Just a month after releasing Perseph One's Zenith, they are now putting out a collaborative project between a French group from Toulouse called 10 and some American artists, HOODIE ON | DE CEUX.
For this project, we get a new twist on a traditional split EP, all done across the globe while under quarantine. On the first side, HOODIE ON, 10 reached out to three American artists, Ceschi, Prosodic (from An Illustrated Mess), and KDeath (from Moodie Black). They each picked a song from 10's album, Et n'être qu'au milieu des monstres, and reworked it with their vocals. For those not familiar with 10, their style is not unlike Blue Sky Black Death, with this very deliberately paced post-rock-meets-hip-hop-meets-electronic-music vibe to the EP. We do still get some vocals from 10, and while I don't speak French and can't comment on the lyrics, I can say that the low voice with a spoken word delivery works nicely in contrast to Ceschi's soaring singing voice and rapid fire rapping, along with Prosodic and Kdeath's staccato rhymes. All three artists are really tapping into the grand emotion of the music and giving us all the big feelings that make me feel like a teenager looking out the window on a cloudy day. On the second side of the EP, DE CEUX, we get 10 unfiltered for three songs, including the original version of the track that Kdeath performs on, "Monstre." It provides a nice continuation from the first side, showing listeners further what 10 is capable of as a group making this moody style of post rock/hip hop.
HOODIE ON | DE CEUX is an interesting project, and a nice way to hook in some American listeners to some experimental French music. On top of all this, 10 is using this project to raise money for Toulouse collective AutonoMIE which provides material, moral and administrative support to young unaccompanied minors. So check out some new music and help out a worthy cause at the same time.
| | |
| --- | --- |
| Title: | 10 - HOODIE ON | DE CEUX |
| Label: | El Gran E Records |
| Year: | 2021 |
| Rating: | 8/10 |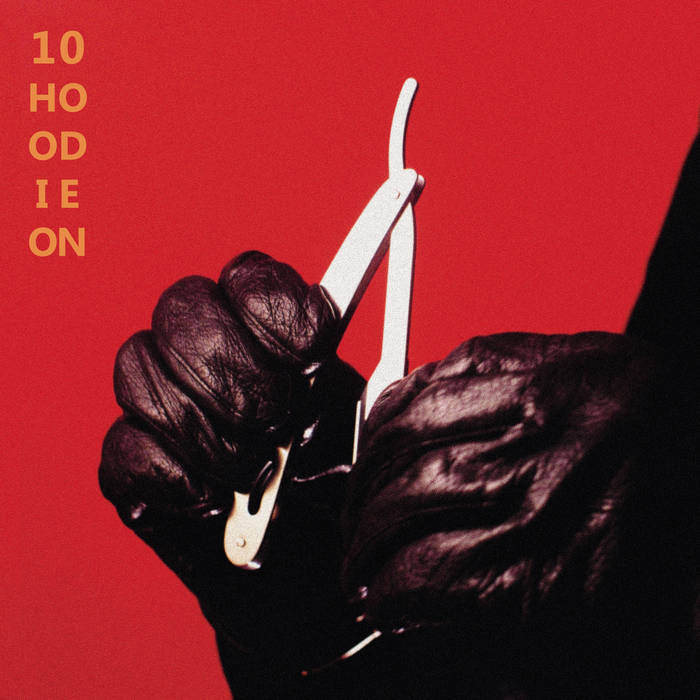 Previous: Nickelman - Mangoes
Next: vHiktor freeze - settle in