Yamin Semali - Yamin's Supreme
Written by Chi Chi Thalken on October 21, 2022
Yamin Semali is an artist from Atlanta, formerly of Clan Destined. He's been working as a solo artist for a while now, with his last album coming in 2020, when he dropped Phantom Feeling. Now he's teamed up with Full Plate for his latest release, Yamin's Supreme.
Yamin Semali has long been an emcee and producer, but as with most emcees, he doesn't always get his dues for the beats he's been laying down. Hopefully Yamin's Supreme will help correct that for some listeners, because this isn't just your average beat tape. This is a full-length instrumental hip hop album, complete with a nice theme to tie everything together. That theme is that this is the soundtrack for Yamin's Supreme – East Point's Finest Seafood Shack, specializing in only the freshest flavors. You can see this theme carried out through the track titles, with songs such as "Wild Alaskan Salmon," "Fried Okra," and "Peach Sweet Tea." Now, in lesser hands, this project could have gone overboard with the theme and turned this into a novelty project. In Semali's hands, however, he's just cooking up these great soulful beats, developing them well, and blending things from track to track to create the atmosphere of a Southern food stop where it feels like the recipes have been passed down from generation to generation. He then picks a few key moments throughout the album to pepper in some vocal clips of people talking about food. They're never too long, just getting to the point to put some visuals and smells in your head before the next beat kicks in. When you put it all together, you get this great album full of soulful beats to nod your head to while digging into some Southern delicacies.
Yamin's Supreme could have easily been just another instrumental hip hop album. Instead, Semali pushed things a step further to make the album bigger than the sum of its parts, giving us a really fun album to dig into.
| | |
| --- | --- |
| Title: | Yamin Semali - Yamin's Supreme |
| Label: | Full Plate |
| Year: | 2022 |
| Rating: | 8/10 |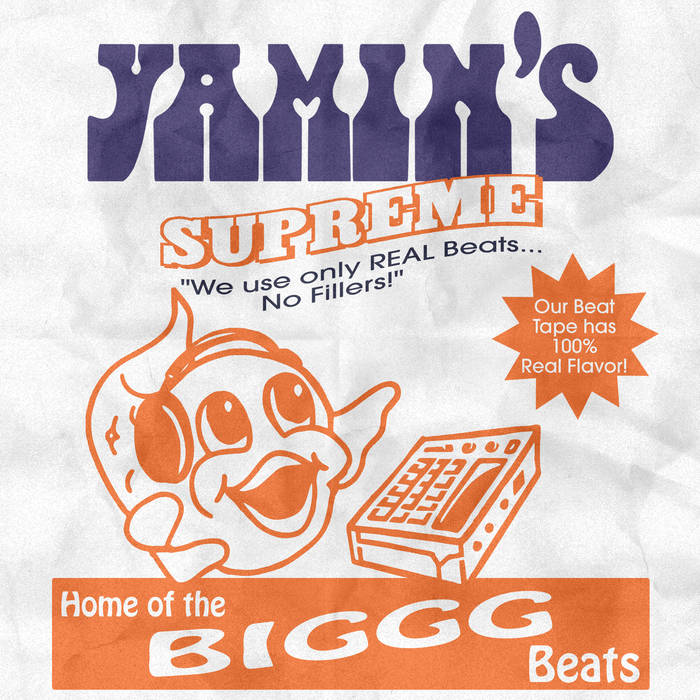 Previous: Short Fuze - Interview - 10-14-22
Next: Tall Black Guy & Ozay Moore - Of Process and Progression