Unsung - Hand Painted Model Trains
Written by Chi Chi Thalken on August 7, 2023
Unsung is an artist from Morgantown, West Virginia who has been releasing music for the past twenty years. We last heard form him in 2019, when he released his album, Wasteland Faceplant. Now he makes his debut on Damn That Noise with his latest album, Hand Painted Model Trains.
For this project, Unsung is handling all of the production and rhyming duties, which makes sense given how personal of an album this is. Dedicated to his father, Hand Painted Model Trains is a really intimate and vulnerable exploration of Unsung himself. The production is downtempo and minimal, while also slightly psychedelic, creating this melancholic soundscape where Unsung's poetry can sit right up front in the mix. As an emcee, this is not the project to see what kind of technical prowess Unsung might have on the mic. Most of the lyrics on the album are delivered in a way that sits between spoken word and gently sung folk music, situating Unsung somewhere in between Myles Bullen and R.A.P. Ferreira. The whole project is of course something that you're going to want to sit down and listen to it one on one, so you can really pay attention to all of the personal storytelling that is happening on the album. Unsung is really putting a lot of himself out there with this album, and it's that one on one connection that you can make as he discusses issues like anxiety or the personal relationships in his life that makes this project special. There's not a lot of bullshit to cut through, it's all upfront and beautiful and ugly at the same time.
Unsung has been at this a long time and he could have easily have gone through the motions and just given us a decent album and it would have been fine. Instead, he reached deep and knew that it was more important to make the album that he needed to make at this point in his life, and we're all richer for it.
| | |
| --- | --- |
| Title: | Unsung - Hand Painted Model Trains |
| Label: | Damn That Noise |
| Year: | 2023 |
| Rating: | 9/10 |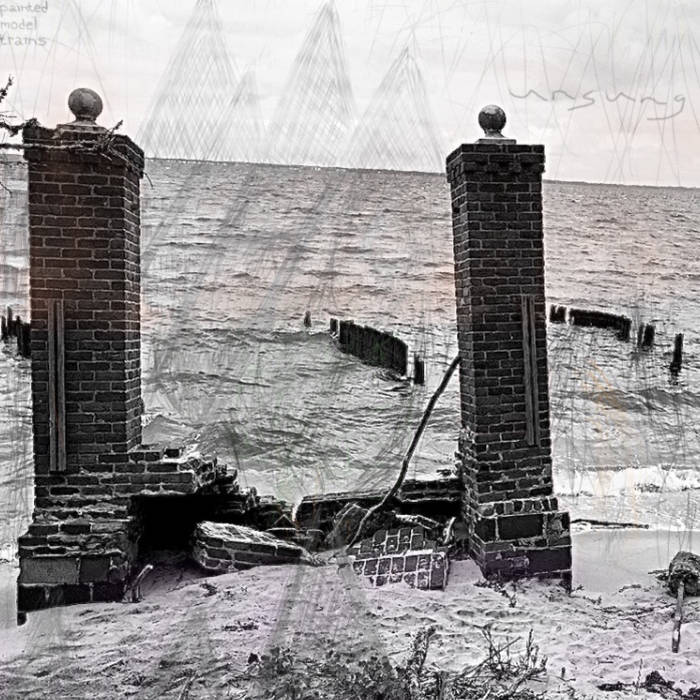 Previous: Lionmilk - Sauna Saudade
Next: Busfoot - FOOT FED ISH