Tommy Jordan - Broke
Written by Chi Chi Thalken on February 2, 2023
Tommy Jordan is an emcee/producer from Bellingham, Washington. He released his debut solo album, Ice Cream, in 2018, and then followed that up with his sophomore album, Old Man Jordan, in 2021. Now he's back with his third album, making his debut on El Gran E Records, Broke.
While his first two albums had a lot more guest features on them, Broke is almost all Jordan, rapping and producing all of the tracks on the album. The only guest appearances come from Matney Cook and Nicole Kimberling, who provide some sung vocals on three of the tracks on the album. Otherwise, this album is about getting into the ugly side of life with Tommy Jordan through some indie trap beats and some raw raps about depression, being broke, and trying to find that extra gear to deal with all the bad shit that life might throw your way. As you might have guessed by this point, this isn't a fun album to listen to, but life isn't always fun and we need some hip hop for when we're angry, frustrated, or depressed, and that's exactly what Broke is for. Jordan is working through some tough shit on this album, but he's managed to do so with some hard hitting beats and some really painfully honest lyricism. It's definitely the type of album you want to listen to one-on-one, where you can listen and maybe confront yourself about some hard stuff that you've been dealing with, or just know that you're not the only one dealing with this stuff. However you process it, it's nice when an artist like Jordan can give you the ugly side of life and still make some hip hop that bumps, making it just a little easier to take in.
Broke isn't the most fun you'll have listening to hip hop in 2023, but it is some of the most raw and emotional hip hop you'll get. Tommy Jordan really ripped off the bandaid and confronted himself about some dark stuff, and gave us a really cathartic album to listen to in the process.
| | |
| --- | --- |
| Title: | Tommy Jordan - Broke |
| Label: | El Gran E Records |
| Year: | 2023 |
| Rating: | 8/10 |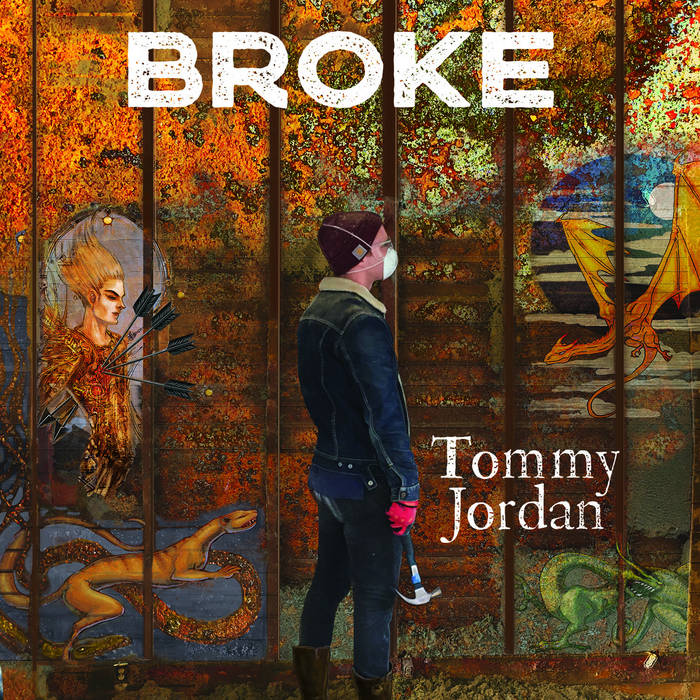 Previous: J.Rocc - Beatitudes
Next: Fatboi Sharif & Roper Williams - Planet Unfaithful