Thorts - Jacked Off a Ghost
Written by Chi Chi Thalken on May 22, 2020
Thorts is an emcee from Bunbury, Australia who has been releasing music for a while now. In recent years, he's collaborated with everyone from Tommy V to Swordplay to Aetcix to Noblonski, just to name a few. If you've been following his career, you know that he tends to release shorter projects as opposed to full length albums, usually opting for the 3-5 song EP. This trend continues as releases his latest project, Jacked Off a Ghost.
If you're like me, you probably winced or groaned when you read the EP title. The explanation to the title is that Thorts felt the need to write to some beats, and didn't have any to work with, so he turned to a recent release that he purchased from a French producer named Haunted Days, The Ballroom Tape. Not having permission from Haunted Days, he was jacking the beats, so Thorts decided that what he did to record these songs was that he "jacked off a ghost." I don't know if it excuses the title, but it at least explains it, so let's move on to the music. The beats are beautiful, minimal downtempo beats with some interesting quirks to them, so I can see the inspiration there. There are only three songs here, so the pressure is on to make the songs count. The project opens with "Myspace Love," which was another title that gave me pause, but it turns out to be one of the sweetest and heartfelt songs of Thort's catalogue, as he tells the story about meeting his wife and how he fell for her. "Itchy & Scratchy" has more of a freestyle/cypher feel to it as Thorts is literally rapping about the need to create. Finally, we get "As Long as the Sun Shines…" which is a really moving song about depression and self-doubt and working through the darkness into the light.
It's a short project, but as usual, Thort's makes the space count. Hopefully the next time he feels the need to create, the process will lead to a better title, but the hip hop is good nonetheless.
| | |
| --- | --- |
| Title: | Thorts - Jacked Off a Ghost |
| Label: | S/R |
| Year: | 2020 |
| Rating: | 8/10 |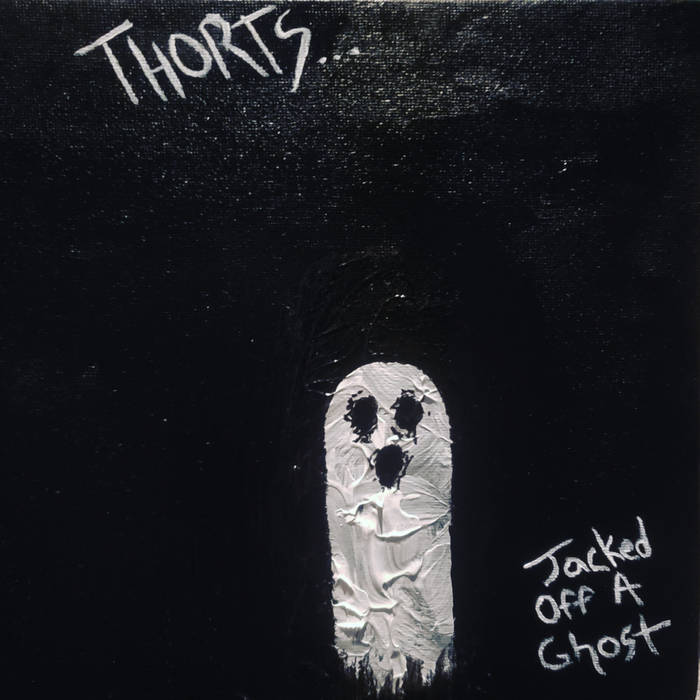 Previous: Renee Dion - PATIENCE • RELAX • ENDURE
Next: Lowlight Plains - LossLess (Chpt.1) & (Chpt. 2)