The Silversmiths - The Beat Shall Inherit the Verse
Written by Chi Chi Thalken on August 31, 2022
The Silversmiths is a group from Fort Wayne consisting of emcees Sankofa and JOHN?DOE. The originally formed over a decade ago, with their last official release coming in 2012 when they dropped their debut album, Ragnarok. While these two would continue working with each other over the years, usually a song at a time, it seemed like we might not ever get another official Silversmiths project. As it turns out, these two went to make an album together about four years ago, when they teamed up with a producer they knew by the name of Agent Orange. After getting pretty far in the album process, Agent Orange ghosted on them, and over the years Sankofa and JOHN?DOE were left to wonder if Agent Orange was still alive, and if this album would ever see the light of day. Then, one day in the recent past, the clouds parted, and Agent Orange came back to them with the finished album. So, in what was already a busy year for Sankofa projects, we know get the long lost second Silversmiths album, The Beat Shall Inherit The Verse.
When you listen to this album, it's very easy to see why these three artists found each other and wanted to work together. Their chemistry is incredibly tight, and the energy is extremely playful. Agent Orange takes these East Coast boom bap beats and finds all sort of interesting ways to push them just a little bit further into left field, maybe by adding some psychedelic elements, or just switching up drum patterns on you. Anything to keep you on your toes without being too distracting from the overall sound. Sankofa and JOHN?DOE feed off of this energy, and they have a blast trying to one up each other or just playing off of each other's lines. It also helps that Sankofa and JOHN?DOE have great contrasting styles on the mic that make for a nice balance as you go back and forth between the emcees. It's not anything too crazy or unusual, but when you get three creative individuals like this all on the same page and having fun, it becomes infectious and just plain enjoyable to listen to.
The Beat Shall Inherit The Verse is a great surprise album, and now that it's here, I'm thankful this wasn't lost to the ether. Sankofa and JOHN?DOE and Agent Orange are all talented individuals, but they've come together like Voltron to deliver a fun and playful hip hop album that will make a great soundtrack for the last days of summer.
| | |
| --- | --- |
| Title: | The Silversmiths - The Beat Shall Inherit The Verse |
| Label: | S/R |
| Year: | 2022 |
| Rating: | 8/10 |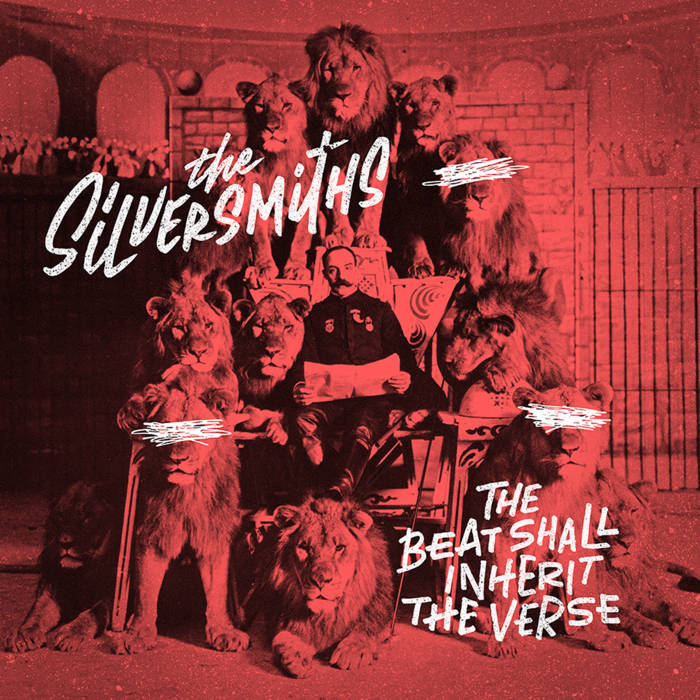 Previous: Akai Solo - Body Feeling
Next: Rollie Pemberton - Bedroom Rapper: Cadence Weapon on Hip-Hop, Resistance, and Surviving the Music Industry