The Microphone Misfitz - Midwest Anime EP
Written by Chi Chi Thalken on August 20, 2020
The Microphone Misfitz are a quintet from Chicago, consisting of D-Nick, Mel L., Ray of Light, Kin Solo, and Jet 9. Over the past decade-plus, they've been coming together to celebrate their love of hip hop culture in its entirety at the same time they've been celebrating their love of anime and comic books. Most recently, they continued their ongoing saga with Escape From Babylon Vol. 4, which came out in fall of last year. Now they've come back with an anime-themed EP, simply titled Midwest Anime EP.
The great thing about The Microphone Misfitz on this EP is just how well balanced it is. Yes, they are indulging in the nerdcore practice of rapping about anime, but they are also indulging in their deep rooted love of early hip hop as well. What you get in practice are four tracks that are banging, breakbeat-driven songs that will have you turning up the volume and dancing and rocking to the rhythm. On top of that, you then have the group trading rhymes as they insert themselves in the universes of Cowboy Bebop and Speed Racer. They do so with great chemistry and enough veteran know how to make the rhymes easy to listen to and enough about the emotional content that you don't have to be a hardcore fan of these shows to enjoy the music. That said, if you are familiar with the shows they are referring to, you'll just enjoy this EP that much more as you breakdance and nod along and smile when you catch some clever wordplay about your favorite characters. Like any good nerdcore project, it works on multiple levels, allowing for a wide range of people to enjoy it.
Midwest Anime EP delivers on what it promises and then some. You get the nerdy references, to be sure, but you also just get some dope breakbeat-driven hip hop, and it all comes together in just the right balance.
| | |
| --- | --- |
| Title: | The Microphone Misfitz - Midwest Anime EP |
| Label: | S/R |
| Year: | 2020 |
| Rating: | /10 |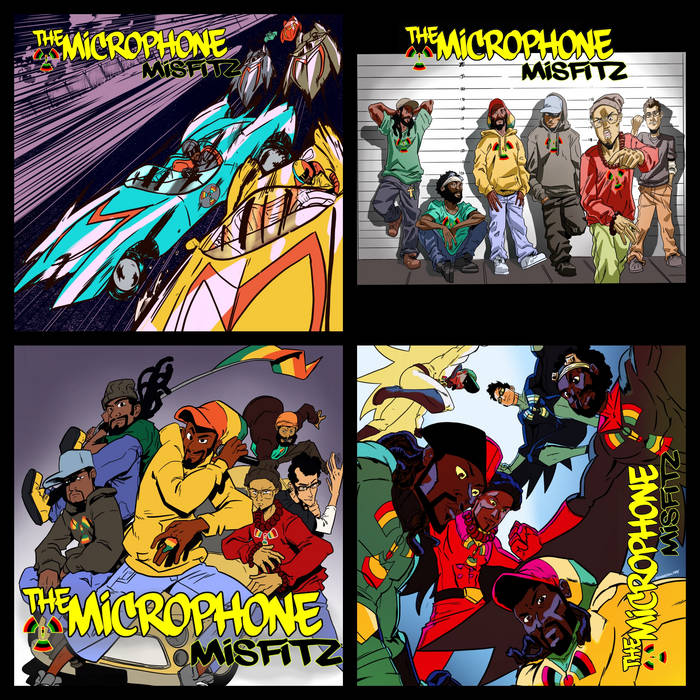 Previous: Sinitus Tempo - AME
Next: Shrimpnose - A Ghost From a Memory