Terem - Beautiful Morning
Written by Chi Chi Thalken on April 20, 2020
If you're familiar with the Seattle-based Christian hip hop label illect, you probably think of artists like Ozay Moore, Sareem Poems & Newselph, Sivion, or Rel McCoy when you think of the label, artists that deliver soulful boom bap informed by their Christian beliefs and their love of hip hop from the early '90s. However, that's not the only thing that illect has delivered over the years. One of the artists that doesn't fit this mold is a French producer by the name of Terem. Over the past few years, he has delivered some beautiful instrumental hip hop for the label, including Still Growing, an album that came out just last November. Now he comes back with a new EP, Beautiful Morning.
Sometimes projects deliver exactly what they promise, and that's all you need from them. In the case of Beautiful Morning, Terem was setting out to make something of a morning meditation beat tape, and that's exactly what we get here. Over the course of six tracks and about fifteen minutes, Terem is giving you gorgeous and soulful downtempo and midtempo beats that will let your mind wander a little before centering and bringing you back to one. As I sit by my window, letting the sun seep in through the blinds as I sip my coffee and listen to the EP, I do feel a sense of warmth and peacefulness as I let Terem take me on this short journey. The beats are boom bap informed, with some crisp drum work and nice grooves that you can nod your head to, and there is excellent melodic work coming from sampled and manipulated vocals alongside jazzy keyboards and guitar. It's a release best listened to on headphones, so that you can shut out the rest of the noise of the world, even if just for a moment so that you can absorb the beauty within.
Terem is a talented producer, and he's delivered something sweet and effective with Beautiful Morning. It's soulful, jazzy, and funky, with enough development and structure so that you never lose interest over the course of fifteen minutes. It's also very serene, something that you can listen to and let wash over you before you deal with whatever mess might be facing you that day.
| | |
| --- | --- |
| Title: | Terem - Beautiful Morning |
| Label: | illect |
| Year: | 2020 |
| Rating: | 8/10 |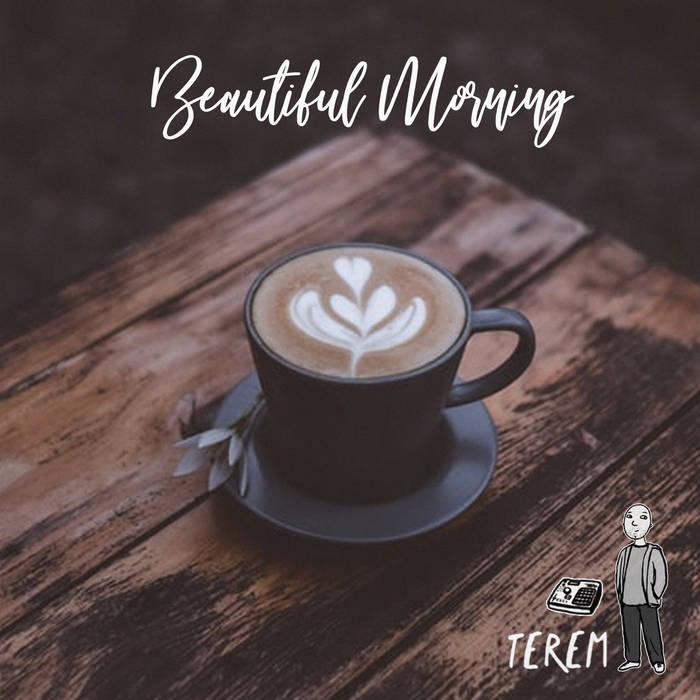 Previous: Loden - Paraiso
Next: RJD2 - The Fun Ones