Tawiah - Starts Again [Live EP]
Written by Chi Chi Thalken on August 11, 2020
London neo-soul artist Tawiah had been making a name for herself over the last decade, with a couple of EPs and mixtapes, along with some killer live shows all adding to the buzz. All of this was leading up to the release of her debut album, Starts Again, which came out in fall of last year. As it turns out, the launch show for that album at The Albany in Deptford, South London, was being recorded, and it was so good, they just had to release this live EP, Starts Again [Live EP].
A couple of things will become apparent very quickly as you listen to this live EP, but mostly you will immediately recognize what a great voice and how much charisma Tawiah has. She won't blow you over with the power of her voice at first, but that's only because she likes to pick her moments and build up to those spots so that when you finally get there, you're just left in awe of her ability. For this performance, Tawiah assembled an eleven-piece band, with Sam Beste on keys, Alex Reeve on guitar, Nathan Allen on drums, Lewis Wright on vibraphones/percussion, and then a set of backup singers with Sharlene Hector, Vula Malinga, Ladonna Young, Ade Omotayo and Dezert Eagle. Individually, they are all top notch musicians, but together they are even better than the sum of their parts, demonstrating killer chemistry from the jump, just incredibly tight as they build and move match Tawiah as she pours her heart into her performance. There are only five tracks on the EP, but the shortest song is four-and-a-half minutes long, which means that there is a lot of space for development within the compositions, and room for Tawiah to really let you into her world. What it doesn't mean is that things ever get self-indulgent, with different musicians just noodling through solo after solo. No, these songs are with purpose, the arrangements are thoughtful, and Tawiah's voice is so engaging, and her songwriting so intentional and emotional, you won't notice the length of a song because you'll be so in the moment. It should also be noted that as this is a live EP, Tawiah also shows that she knows how to work a crowd, getting people involved with call-and-response sections, and working in some introductions to songs that let you into her world a little bit, such as explaining her childhood and her relationship to religion. On top of all this, the sound quality is excellent, which is always a big question mark when it comes to live albums such as this, but the fidelity here is top notch, making you feel like you're in the concert hall.
Starts Again [Live EP] might look a little inconsequential on paper, maybe just a fun little follow up to Tawiah's debut album. Once you press play, though, you'll realize that this was a special night for music that needed to be preserved, and that if you haven't spent the time with Start Again, you're going to want to work backward immediately.
| | |
| --- | --- |
| Title: | Tawiah - Starts Again [Live EP] |
| Label: | First Word Records |
| Year: | 2020 |
| Rating: | 9/10 |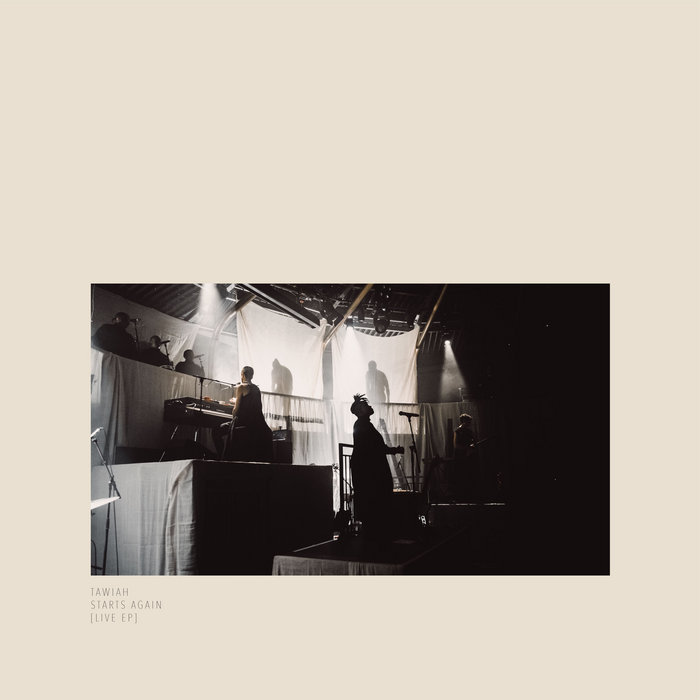 Previous: Elaquent - Bedtime Stories
Next: PremRock & Willie Green - PremRock & Willie Green