Moka Only - Martian 2019
Written by Chi Chi Thalken on December 20, 2019
A lot has changed over the past fifteen years, but one thing that has remained consistent is the Martian XMAS series from Vancouver emcee/producer Moka Only. Each year he has brought the wintery hip hop goodness to the table, and this year is no different as he gives us Martian 2019.
You might have noticed that this year the album is missing "XMAS" from the title, which was a deliberate effort to encourage any listeners that might have been scared away from the series because they thought it was some hokey hip hop Christmas carols. I get that to a certain extent, but on the other hand, I don't know what you've been doing for the past fifteen years if you think this artist is releasing some hip hop remix of "Good King Wenceslas" every year. That said, what you do get on Martian 2019 is exactly what you come to Moka Only for, and what you come to the Martian series for. There are plenty of laid back jazzy boom bap vibes for you, with a slightly cooler touch to the production to help things feel like winter. There might not be a lot of overt Christmas songs, but winter is definitely the theme, as evidenced by songs like "Decemberized," "Cinnamon Effect," and "Ice Pellets." We also get a few friends stopping by to join in the fun, such as Dave Psy and Mr. Brady, who get to drop rhymes about egg nog and just enjoy the general merriment.
Look, I don't need to tell you how bad music can get around the holidays, or just how repetitive it can be. That's why it's nice to be able to rely on someone like Moka Only to consistently give us new hip hop that's funky and fun to listen to without delving right into clichés and general corniness. Martian 2019 has you covered this holiday season.
| | |
| --- | --- |
| Title: | Moka Only - Martian 2019 |
| Label: | URBNET |
| Year: | 2019 |
| Rating: | 8/10 |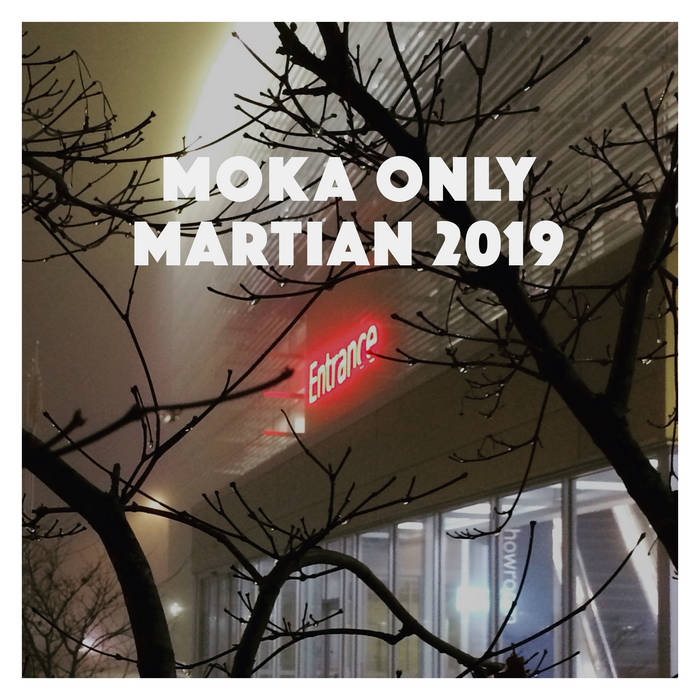 Previous: Marrow - Aviation of Pontius Pilate
Next: Swordplay - King George