Small Professor - A Jawn Supreme (Vol. 1)
Written by Chi Chi Thalken on July 2, 2020
Small Professor is a producer from Philly who has been releasing music for over a decade. He's collaborated with everyone from Curly Castro to Guilty Simpson, and he's been part of groups like Them That Do. Over the years, he's also been releasing quality instrumental projects at a steady pace, most notably his different "Jawn" collections, releasing almost one a month in 2020. His latest effort, though, A Jawn Supreme (Vol. 1), takes a step back and assembles some of Pro's favorite tracks over the last five years or so.
One of the nice things about a project like A Jawn Supreme is that it lets us appreciate how much Small Pro is able to say through these instrumental projects. On paper, they seem like just another beat tape destined to get lost in the mix, but Pro is putting a lot of care and effort into his music. So much that what would be a beat dump in a lot of other producers' hands are actually moving collections in Pro's hands. Take a track like "wish cops would stop killing unarmed black people," which was produced back in 2015, after the murder of Freddie Gray at the hands of Baltimore PD. In under three minutes, and with just the use of some carefully placed vocal samples from Special Ed's "Crooklyn" and some clever soulful sample flips, you get a really passionate and thought-provoking song that communicates the pain and the passion of Black people in the U.S. Other tracks aren't necessarily as grand in their ambition, but they're enjoyable nonetheless, such as "word to UGK" which makes me want to hop on I-10 and start driving to Texas, or "make his shoes work," which will make you want to get up and shuffle your feet even if it's only for a minute (quite literally).
If you've not taken the time to get to know Small Professor, A Jawn Supreme (Vol. 1) is an excellent place to start. It's soulful, carefully crafted, and just a really enjoyable listen from start to finish.
| | |
| --- | --- |
| Title: | Small Professor - A Jawn Supreme Vol. 1 |
| Label: | S/R |
| Year: | 2020 |
| Rating: | 8/10 |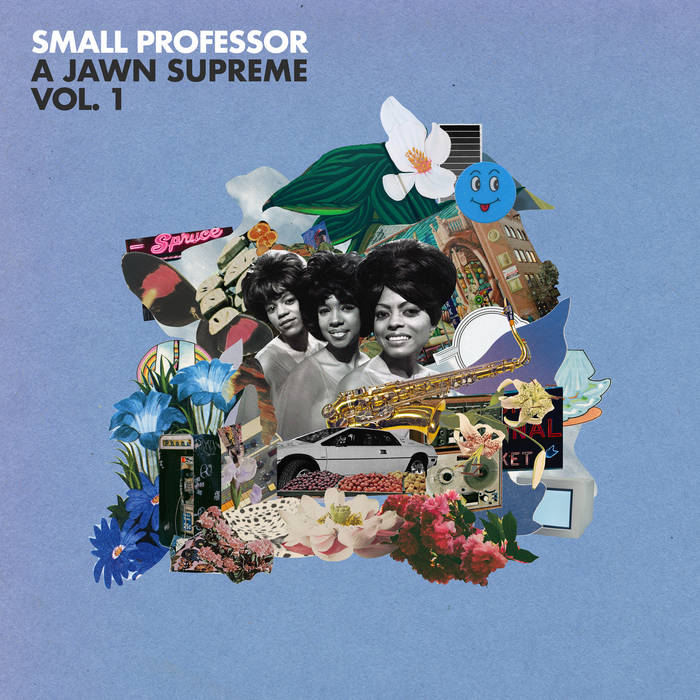 Previous: Kemba - The World Is Watching
Next: SkyBlew x SublimeCloud - Destined: The Realization