Sivion x DertBeats - Butterfly Sessions (10 Year Edition)
Written by Chi Chi Thalken on February 12, 2021
Sivion is an artist from Dallas who has been working for about the last fifteen years, both as a solo artist and as part of the Deepspace5 collective. A little over ten years ago, he teamed up California producer DertBeats to release a project called Butterfly Sessions. Things got delayed slightly due to the pandemic, but this remastered and repackaged 10th anniversary edition is finally here.
Like many projects released around 2010, when labels and artists were figuring out what the best new model for releasing music was, a lot of indie releases like Butterfly Sessions got lost in the mix and didn't reach their full potential audience. I know I certainly missed it the first time around. Now that I'm consistently checking for illect and Sivion, I'm happy to go back and revisit this release and catch up on what I missed. So what did we miss with Butterfly Sessions? Well, if you've spent time with more recent releases, including his excellent 2017 album, Dark Side of the Cocoon, you know that he's an emcee of faith, but he's also talented wordsmith and a vocalist who picks his spots to give his projects a little flavor. Going back to 2010, we find that all the pieces were already there. DertBeats is providing him with just the right mix of hip hop and R&B, mixing more modern synth-based production styles with classic boom bap. This soundscape allows Sivion to walk this tightrope expertly, where he's giving you heartfelt songs about his faith and family and the life he's trying to build, but he's also jumping in with some cypher-style rhymes and giving you some really fun wordplay that will put some weak emcees in their place. It's especially fun when you get to tracks like "Brand New Day," with consafos and Othello, or "Where You From," with Sareem Poems and Sojourn, when everyone is trading rhymes and just having a blast. The energy is just really infectious.
Not every single album from 2010 needs to be re-issued, but I'm glad that illect decided to give Butterfly Sessions some shine, because this is a really well-rounded release from a talented artist in Sivion, and it definitely needs more listeners to give it a chance.
| | |
| --- | --- |
| Title: | Sivion x DertBeats - Butterfly Sessions (10 Year Edition) |
| Label: | illect |
| Year: | 2021 |
| Rating: | 8/10 |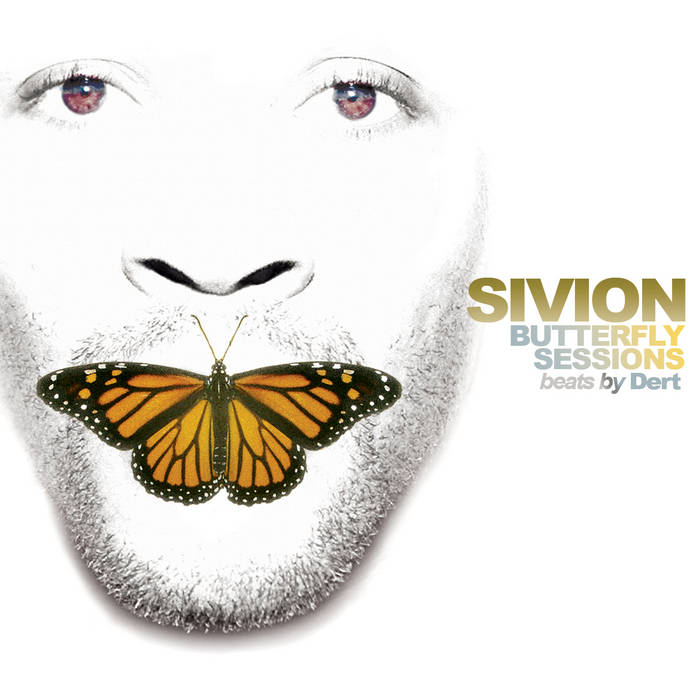 Previous: Mega Ran - Black Materia: The Remake
Next: Eagle - Records From The Basement Session 1