Mega Ran - Black Materia: The Remake
Written by Chi Chi Thalken on February 11, 2021
Back in 2011, Mega Ran teamed up with Lost Perception to release an album called Black Materia: Final Fantasy VII. The concept album, based on the 1997 game Final Fantasy VII, quickly became one of the landmark nerdcore albums and a fan favorite. When it was announced that Square Enix was going to be releasing a remake of the classic game, it was only a matter of time before Mega Ran would also revisit the game. Sure enough, less than a year than the game was a released, we now get Black Materia: The Remake.
For the album, Mega Ran initially had the though to get everyone from the previous album and run it back, but of course life never quite works out that way, and it's always hard to get more than a handful of people on the same page at the same time. That's all good, though, because circumstances forcing his hand meant that the mix of old and new faces would result in an album that could stand apart from the original and be its own thing. On the beats, Ran gets help from Lost Perception, RoboRob, Rifti Beats, DN³, Kazu Beats, The Versions, and K-Murdock. This is more or less the dream team you want assembled to craft hip hop beats based around video game music, and they do a great job of balancing the source material with new sounds and drums to make it a hip hop album that bumps. The also get an assist from some additional instrumentation, including Danny Flam on horns and drums, Amanda Lepre on guitar, and Rob "88bit" Kovacs on piano. Mega Ran wasn't done there, because he also assembled quite the list of collaborators on the mic, including Juice Lee, FabvL, Last Benevolence, SkyBlew, Kadesh Flow, Beefy, Amerigo Gazaway, Penny The Great, Richie Branson, Majatron, Storyville, Chris Davidson, and Amanda Lepre. Everyone has fun digging into the voices of different characters, and they all bring something different to the table, but the one that stood out above everyone else was SkyBlew's vocal acrobatics on "Red XIII." Under different circumstances, having this many guests on one album would be an absolute mess, but Mega Ran has been at this a while, and he had a very clear idea of what he wanted to do with this album, so everybody's talents are deployed purposefully, and Ran gets to guide us through the journey as a consistent narrator. The real key here, and it's what makes any project like this resonate, is that you have to move beyond the surface of just describing the game, and get into the deep emotions of the characters and thinking about the overarching themes of the game that you can use to pull listeners in on a much deeper level. Mega Ran not only does that here - he excels at it. One of my favorite things listening to this album are the moments where you might forget that he's talking about FFVII and just think that he's talking about himself and current events. To wrap things up, Ran then gives us a prologue in which he explains the story of the project over some beautiful piano courtesy of Kovacs. This isn't needed or encouraged for the vast majority of albums, but in this particular case, with an album that is ten years in the making, with a substantial story to tell, it's a really nice way to wind down and to feel close to Ran as he relates his journey.
Black Materia: The Remake was a tall order, but you knew that Mega Ran was going to be up to the challenge. Initial plans fell through, people dropped out, and there was a global pandemic, but Ran knows how to roll with the punches and how to make the best of a situation. The result is a an album that works on multiple levels, takes you on a journey, and is just fun to listen to.
| | |
| --- | --- |
| Title: | Mega Ran - Black Materia: The Remake |
| Label: | GameChops |
| Year: | 2021 |
| Rating: | 9/10 |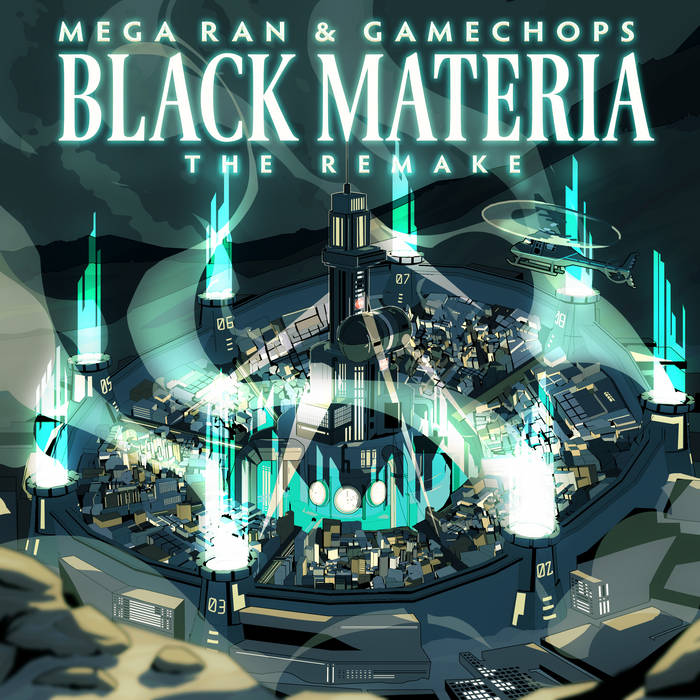 Previous: Mega Ran - Interview 2-2-2021
Next: Sivion x DertBeats - Butterfly Sessions (10 Year Edition)