Scone Cash Players - Brooklyn to Brooklin
Written by Chi Chi Thalken on September 22, 2022
Adam Scone is an organist originally from Youngstown, but now based in Miami. He got his start in the late '90s, and over the years has played in groups like Sugarman 3 and JJ Grey & Mofo. In 2008, he debuted his small combo known as Scone Cash Players, releasing the album The Mind Blower, putting the Hammond organ in the forefront of the project. After that initial release, Scone once again got caught up with various other projects, but Scone Cash Players made a return in 2018 with Blast Furnace and turned right back around with As the Screw Turns in 2019. After a brief hiatus that saw him working with people like Jason Joshua and James Hunter and releasing a solo album, he's once again brought Scone Cash Players back together for their official Daptone debut, Brooklyn to Brooklin.
It's wild to think that Scone Cash Players are just now making their official debut on Daptone Records, but the world of indie labels means finite budgets and time constraints, and it doesn't always line up for every side project to get released on the same label. That said, the group make the most of their label debut with this album, which I'm sure will lead to them getting exposed to their widest audience to date. This time around, Scone Cash Players consists of Adam Scone on organ, Neil Sugarman on tenor sax, and Jimmy James from the Delvon Lamarr Organ Trio on guitar, with Bosco Mann producing. They then fill out the sound with Brian Wolfe on drums, Caitlin Moss on congas, Amos B. Conn on percussion, Thomas Brenneck on guitar, and Ben Caiazza on trumpet, along with a chorus of backup vocalists and a string quartet. Together, they are bringing together a fantastic mixture of soul, funk, jazz, and R&B, with a full and rich sound that will really take you back to an earlier era. Over the course of the album, you're getting classic soul a la Ray Charles, but you're also getting deep jazz grooves a la Jimmy Smith, along with psychedelic soul-jazz that sounds adjacent to some Roy Ayers Ubiquity. On top of all this, they're also folding in some bossa nova rhythms (the "Brooklin" in the album title refers to Brooklin, Brazil). When you put it all together, you get an album that is soulful, funky, inventive, and emotionally complex. It pays homage to the past, but takes you up to the present day, all while pushing that beautiful Hammond organ sound to the forefront where it belongs.
Scone Cash Players have been making great music for years, but it's still nice to see them crush it on their debut for Daptone Records. This is the album they've been building to, and it sounds incredible.
| | |
| --- | --- |
| Title: | Scone Cash Players - Brooklyn to Brooklin |
| Label: | Daptone Records |
| Year: | 2022 |
| Rating: | 9/10 |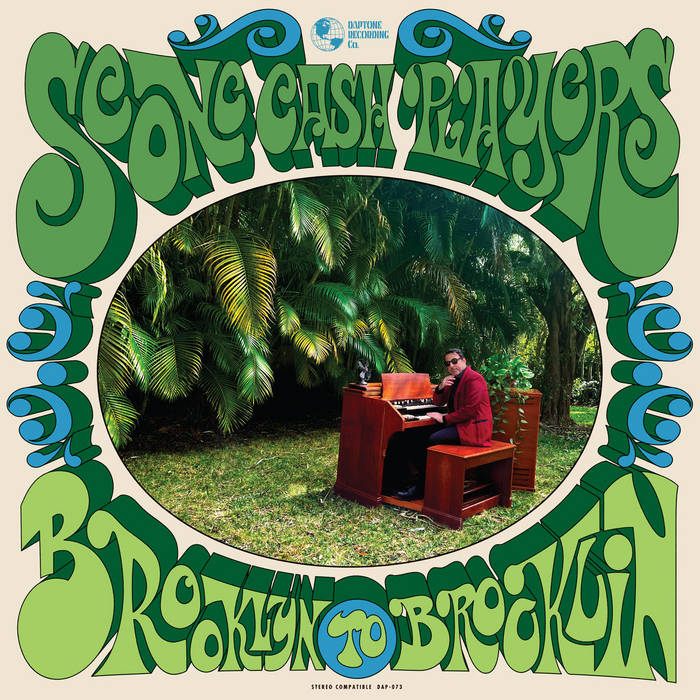 Previous: Sam Redmore - Universal Vibrations
Next: Emancipator & Lapa - 11th Orbit