Rob Cave - Books of the Living, Vol. 1
Written by Chi Chi Thalken on May 15, 2020
Rob Cave is a Brooklyn emcee/producer who has been releasing music for the past ten years, both as a solo artist and as part of the supergroup Lessondary. His most recent solo release came just this past November, when he released the EP On Everything I Love. Now he's come back with new project under quarantine, Books of the Living, Vol. 1.
We're all finding ways to cope during this pandemic, and one of the ways that Rob Cave sought to make sense of our moment was to go back and reread Octavia Butler's Parable of the Sower. In case you're unfamiliar (I highly recommend that you read it), the book was written in the early '90s but set in the 2020s, where society has collapsed due to wealth inequality and climate change (Sound familiar? Jesus.), but a young woman emerges with a belief system called Earthseed that can hopefully lead people to rebuild a better society in the ashes of the previous one. While Books of the Living, Vol. 1 is not a direct concept album or anything, you can definitely see the influence of this work throughout, starting with the opening, "No Norm," in which Cave spells out all the different ways that returning back to "normal" is not a great idea, because "normal" has been harmful to a lot of people who have been marginalized in American society. This continues all the way through the closing, "God is Change," a sort of closing prayer that is encouraging us all to adapt and use this as a pivot point to be better going forward. It's a deep and meditative collection of songs, not just something that Cave threw together slapdash, and it's some of his best lyrical work to date. It also doesn't hurt that Cave produced the EP as well, and he put together some bangers that you can make your stank face along to while you're nodding your head and contemplating our current situation and what the future holds.
Rob Cave has had talent and has given us some good hip hop in the past, but Books of the Living, Vol. 1 is some of his best work yet. It's focused, smartly observed, passionate, and it slaps. This is the new bar for projects made under quarantine.
| | |
| --- | --- |
| Title: | Rob Cave - Books of the Living, Vol. 1 |
| Label: | HiPNOTT |
| Year: | 2020 |
| Rating: | 8/10 |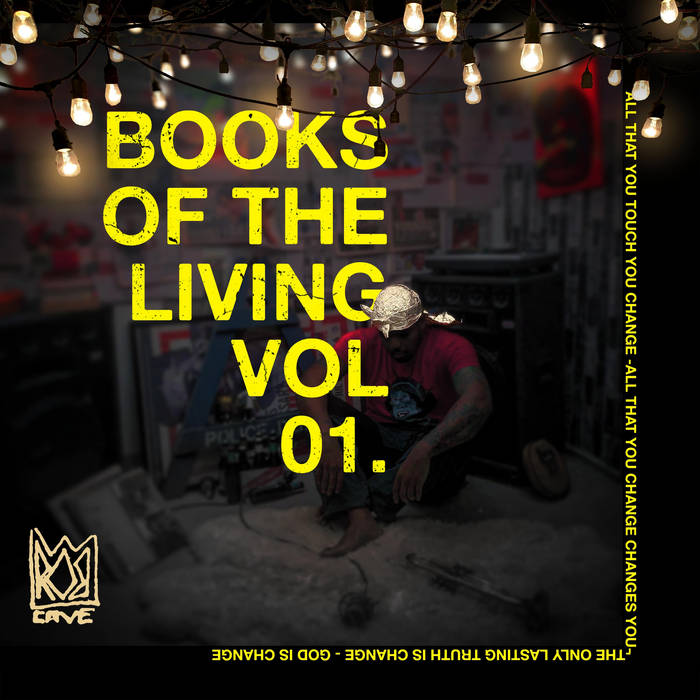 Previous: Big $ilky - Interview 4-30-20
Next: Key Elements - Key Elements