Rich Jones & goldenbeets - it is decidedly so
Written by Chi Chi Thalken on February 24, 2023
Rich Jones is an emcee from Chicago who has been releasing music for about the last ten years. His last release was an album done in collaboration with Iceberg Theory, Smoke Detector, which came out last November. Now he's back with a new EP done in collaboration with goldenbeets, it is decidedly so.
goldenbeets is a producer from Portland, Oregon who has been releasing music for a few years, and in that time has worked with artists like Bloodmoney Perez and Dex Amora. Jones and goldenbeets linked up in the fall of 2022, when Jones took a trip out to Portland and they hung out and made some music. The resulting EP is one that captures that kind of vibe – this isn't a big statement project, this is more about having fun and connecting with other artists and just feeling free to be creative and maybe get a little weird with it. goldenbeets isn't one to make particularly flashy beats, but there is a really unique nuance to the way he can construct some West Coast underground boom bap that rewards repeat listens. On the mic, Jones is loose with it, bringing in rhymes that feel like you're right in the cypher with him. This is helped out by the inclusion of Milc and greenSLLIME, who get to jump on a couple of tracks and keep that vibe going as they just trade verses. The whole thing just feels like a snapshot of what can happen when some creative individuals have the freedom to hangout and make music without any sort of expectations.
it is decidedly so isn't a big project, and there's no theme or message to tie it all together. What you do get, though, is two artists and their friends just coming together through a love of hip hop and getting to make the music that they wanted to make in the moment. That vibe comes through for an EP that is just as fun to listen to.
| | |
| --- | --- |
| Title: | Rich Jones & goldenbeets - it is decidedly so |
| Label: | S/R |
| Year: | 2023 |
| Rating: | 8/10 |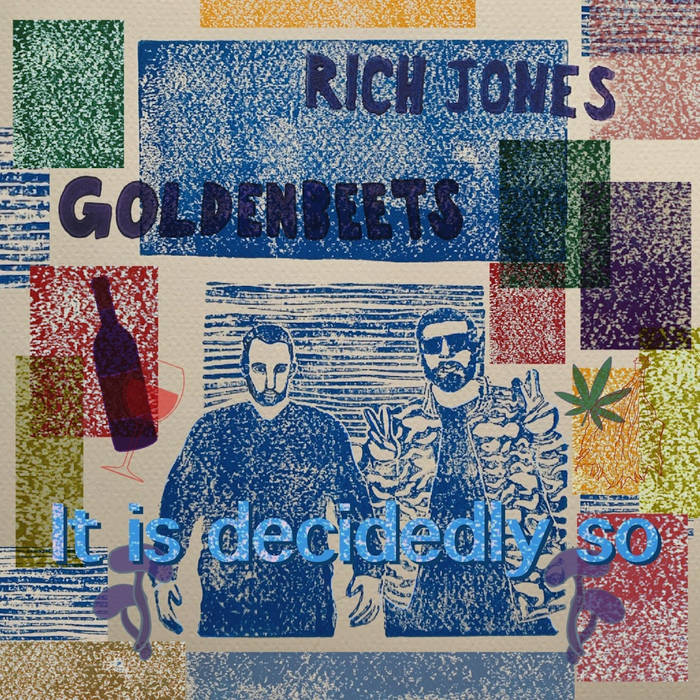 Previous: Andrew Mbaruk and Rhys Langston - Affect Theory and the Text-to-Speech Grandiloquence
Next: Nerves Baddington - No Survivors