Andrew Mbaruk and Rhys Langston - Affect Theory and the Text-to-Speech Grandiloquence
Written by Chi Chi Thalken on February 23, 2023
Los Angeles artist Rhys Langston has been releasing music since the mid-2010s, and he's given us some ambitious and varied projects in that time. Whichever projects you're familiar with, however, you probably think of him as an emcee and front person. However, the truth is that he's been producing as well, even if he hasn't gotten as much recognition for it. With his latest project, however, you're sure to take notice, because he's stepping away from the mic to solely focus on production, while Vancouver artist Andrew Mbaruk gets to step into the spotlight and provide the vocals and lyrics on Affect Theory and the Text-to-Speech Grandiloquence.
It doesn't take long in listening to EP to see how these two artists gravitated towards each other. Andrew Mbaruk has only been releasing music for a short time, but he's also given us a lot of material with a lot of different looks, but the throughline is this intellectual sardonic humor that he uses to process all of the weird and horrible things about society. Sound familiar, Rhys Langston fans? On the beats, Langston is cooking up some weird underground heat, creating a sound that falls somewhere between Nobody, AWOL One, and Exile, with this indie-electronica bent to this post-modern West Coast boom bap. This is just what Mbaruk needs to deliver his rhymes, proceeding at a deliberate pace as he goes in on literature, religion, race, and anything else that comes to mind over the course of seven songs. Along the way, we are also joined by Something Something Brax, Jouquin Fox, and Old Grape God, who all get a chance to get in on the fun and challenge themselves to deliver something thought-provoking. Langston and Mbaruk aren't spoon-feeding you anything with this project, but for those willing to take a chance on something weird that will really challenge you as a listener, this will keep rewarding with repeat listens as you find something new to unpack each time through.
Affect Theory and the Text-to-Speech Grandiloquence is the beautiful meeting of two of hip hop's weirdest minds currently making music, and the results are wonderful. It's abstract, it zigs and zags, but it always delivers the goods with creative beats and thoughtful lyricism.
| | |
| --- | --- |
| Title: | Andrew Mbaruk and Rhys Langston - Affect Theory and the Text-to-Speech Grandiloquence |
| Label: | S/R |
| Year: | 2023 |
| Rating: | 9/10 |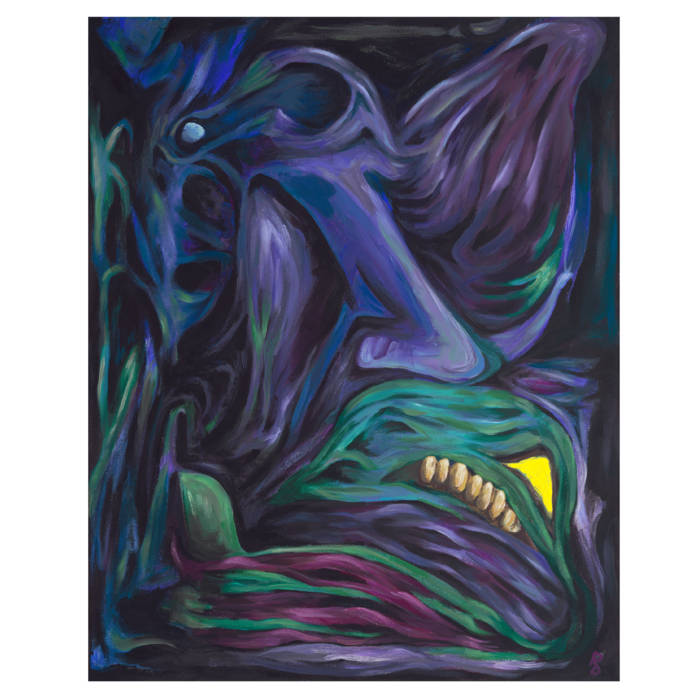 Previous: steel tipped dove - all the weight feathers don't have
Next: Rich Jones & goldenbeets - it is decidedly so