Rebecca Vasmant - Dance Yourself Free EP
Written by Chi Chi Thalken on April 28, 2022
Rebecca Vasmant is a producer and DJ from Glasgow. She made her recording debut just last year on !K7 when she released her full-length album, With Love, From Glasgow. Now she has come right back with a new EP to make her debut on Tru Thoughts, Dance Yourself Free.
Dance Yourself Free might just be four tracks long, but when the EP clocks in at 26 minutes, you can rest assured that Rebecca Vasmant is taking her time to deliver some really well-developed, soulful, and thoughtful dance music for you. Vasmant is laying down some music that is heavily leaning in the direction of Broken Beat, but also incorporating elements of jazz, hip hop, Acid Jazz, house, funk, and soul. She's also working with a mixture of live and programmed music, creating these hypnotic and funky grooves and then leaving room for extended sax solos and soaring guest vocals that allow for some real diva moments to shine through. On the opening title track, vocalist Emilie Boyd gives you the thesis for the EP as she belts out the hook, while Vasmant's production combines with Graham Costellos's live drumming to propel everyone on the dance floor, at which point saxophonist Harry Weir is able to just let loose and wail over these infectious grooves. To put everything over the top and keep the mood light, Vasmant kept in some snippets of her and Boyd talking about music and giggling, which helps invite the listeners in and feel like they are part of the conversation as well. Over the next three tracks, we get some room to vibe to some laid back grooves and catch our breath before the party turns back up. We also get some more stellar guest artists that will have you running to find out more about them, including Nadia Carveth, Chris Grieve, Nikki Foster, and Nadya Albertsson.
Dance Yourself Free is a great introduction to a relative newcomer in Rebecca Vasmant. As you'll quickly learn, Vasmant has a great feel for danceable grooves, and she knows how to collaborate and develop her tracks to keep the music moving and interesting while everyone is shaking their hips.
| | |
| --- | --- |
| Title: | Rebecca Vasmant - Dance Yourself Free EP |
| Label: | Tru Thoughts |
| Year: | 2022 |
| Rating: | 8/10 |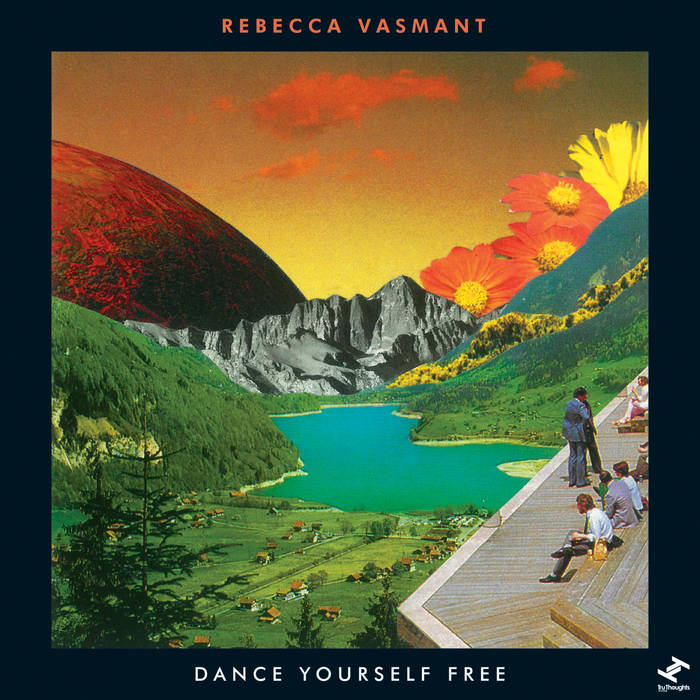 Previous: Carrtoons - Homegrown
Next: A.D. Carson - iv: talking to ghosts