Raw Poetic - Away Back In
Written by Chi Chi Thalken on August 25, 2023
Raw Poetic is an artist from D.C. who initially came on the scene as part of the duo Panacea, but he's been forging a path as a solo artist for a while now. In recent years, he's collaborated on some brilliant albums with Damu the Fudgemunk and Archie Schepp. His last album, Space Beyond the Solar System, came out in December of the past year. Now he's back with a brand new project, Away Back In.
For this project, Raw Poetic joined forces with Patrick Fritz on guitar and Damu the Fudgemunk on drum programming/percussion. The resulting sound is a psychedelic fusion journey, where prog meets jazz and hip hop and you just have to hand the wheel over to Raw Poetic and trust him to guide you through to then end of the album. To that end, this album feels like something of a continuation of his 2018 album, Paging Mother Earth, both in its sonic experimentation and its lyricism. On Away Back In, Raw Poetic is once again trying to balance his optimism with the very real and harrowing present state of our country and the world at large, whether it be environmental issues, politics, or race, just to name a few. It's a tough balance, and Raw Poetic's earnestness can be a little much sometimes, as he's always walking up to that line where the music gets a little too preachy, but he never fully crosses into that territory. That said, he's still an adept lyricist and a creative musician who also surrounds himself with artists who complement his skill sets, and Fritz and Damu once again provide an interesting balance in their different contributions to the project. When you put it all together, you get this bold experimental hip hop album that confidently steps out of the box and takes you on a lyrical and musical journey that you really need to listen to all the way through in one sitting to fully absorb everything that is happening on this album.
Away Back In is another compelling project from Raw Poetic. He enlists some trusty collaborators to help push him and bring his musical vision to life, and the result is a hip hop album that isn't going to sound like a lot of the other albums coming out in 2023.
| | |
| --- | --- |
| Title: | Raw Poetic - Away Back In |
| Label: | Def Pressé |
| Year: | 2023 |
| Rating: | 8/10 |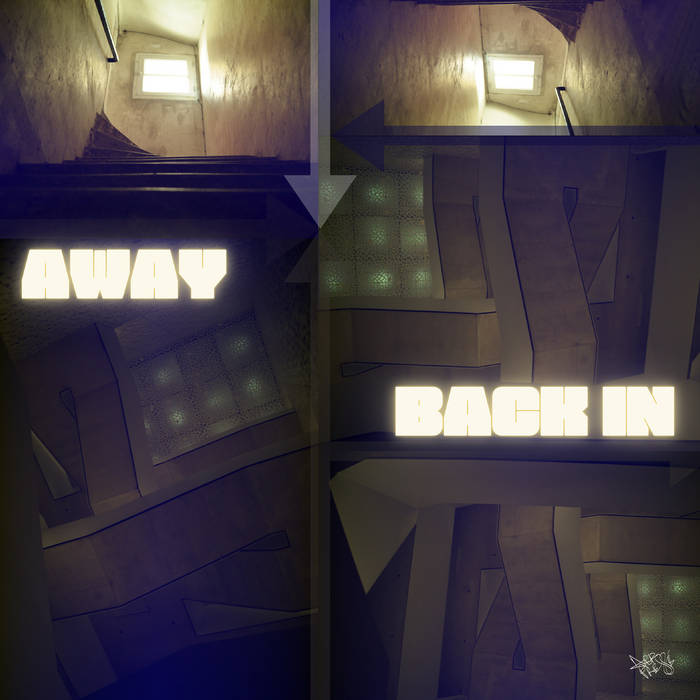 Previous: A.M. Breakups - REDIVIDER
Next: Suff Daddy - Hair of the Dog