Quickly, Quickly - Over Skies
Written by Chi Chi Thalken on August 20, 2018
Ta-ku started a project called 823 earlier this year through German label Jakarta Records, with the idea that amongst other things that it would serve as an imprint in which he could shine a light on some emerging artists. The first release came via an Australian musician named Kuzich, but now we travel all the way to Portland, Oregon, for a producer who goes by the name Quickly, Quickly.
Ideally, I think you should probably listen to Over Skies once without any background knowledge, and just let the music in for a second. Did you do that? Good. Now I can tell you the crazy, frustrating information about the EP. Quickly, Quickly is a 17-year-old, and he made this EP without any samples. This is significant for two reasons. One, Quickly, Quickly didn't just give us a beat tape with promise – he gave us an EP with really well-developed instrumental songs that grow and stay in your head after you're done listening to it. Two, he's using some pretty sophisticated techniques of playing and then manipulating the sounds and making them something new, which he then thoughtfully uses to put these pieces not just in a cool sounding beat, but placed within the composition of the song with a lot of care. Seriously, this youngster is showing an understanding on songwriting and composition, with motifs, melodies, breakdowns, and so on that I beg older producers to take the time to sort out. It's no wonder why this one caught Ta-Ku's ear.
There are so many mediocre instrumental releases out there today, it's infuriating. So when you come across something as well made as Over Skies, you pause and take the time to soak it all in and appreciate it. Then you remember just how young he is, and you get even more excited, because there's no telling where his career will go from here.
| | |
| --- | --- |
| Title: | Quickly, Quickly - Over Skies |
| Label: | 823/Jakarta |
| Year: | 2019 |
| Rating: | 8/10 |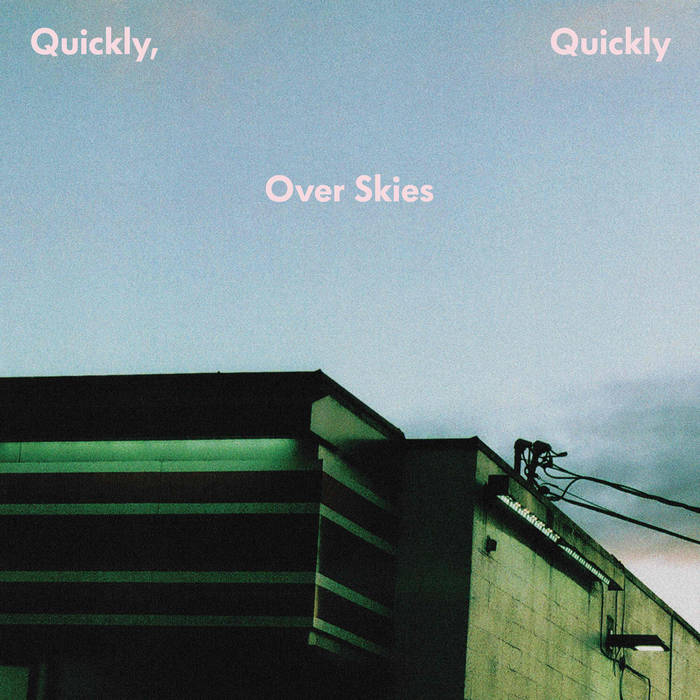 Previous: The Perceptionists - Low Resolution: The Paten Locke Remixes
Next: Sims + Air Credits + ICETEP - Arteria Verite