Psalm One - Her Word Is Bond: Navigating Hip Hop and Relationships in a Culture of Misogyny
Written by Chi Chi Thalken on November 9, 2022
Cristalle Bowen, aka Psalm One, aka Hologram Kizzie, has been at this rap thing for about twenty years now. She's seen a lot of ups and downs in that time period, and she's still going strong in 2022. Her latest album, Bigg Perrm, came out just this September, and it might be her best yet. With everything she's accomplished and all she's seen, she's still adding new things to her resume. Now she gets to include "author," as she delivers her memoir, Her Word is Bond: Navigating Hip Hop and Relationships in a Culture of Misogyny.
The nice thing about a memoir is that for all that gets said on hip hop albums and in interviews, there are always gaps. When an artist writes a book like Her Word is Bond, just sitting with the idea of filling 300 pages will suddenly get a lot of those gaps filled in. I first met Psalm One about ten years ago, when she was touring in Madison for Child Support, and I have interviewed her multiple times over the years and checked out every project that she has released. I don't say that to brag, but to reinforce that there is a difference between checking in with an artist over the years and catching stories and songs here and there, and sitting down to read someone's life story as told by them. The first thing that becomes clear, though, if you've spent any time with Psalm One over the years is that this book was absolutely written by her, because this book unmistakably reads in her voice. In my head, this played like an audio book as I read because of that.
In getting to the meat of the book, the one word to describe Her Word is Bond is "raw." Psalm One is not pulling any punches when recounting her career or her personal life. Some names might have been anonymized, but the stories are vivid and real. This includes some very real shadiness from the music industry (there are a few nice moments as well, such as her tour with Louis Logic), some dysfunctional relationships, and struggles with addiction. As you go through the book and relive all of this with Psalm One, it becomes clear that this has been a journey for her. While the path she has traveled might be unconventional and the obstacles such as shitty record labels are real, this isn't a pity party. This is about recognizing that not everyone's stories are the same, and that for a queer woman of color from Chicago who started making hip hop when both the mainstream and underground were boy's clubs, she's taken a few lumps, but she's lived to tell about and come back stronger each time. As a result, this is a book about learning from one's mistakes, but also believing in yourself and knowing that others can benefit from the path you blazed as well.
Her Word is Bond is an amazing addition to the long list of amazing projects from Psalm One. Her memoir is raw and honest, and it's a source of strength, but it is also tender when it needs to be. It's a book about healing, and it's a book about calling out bad behavior, both your own and others. It is just the book that we needed from Psalm One.
| | |
| --- | --- |
| Title: | Psalm One - Her Word Is Bond: Navigating Hip Hop and Relationships in a Culture of Misogyny |
| Label: | Haymarket Books |
| Year: | 2022 |
| Rating: | 9/10 |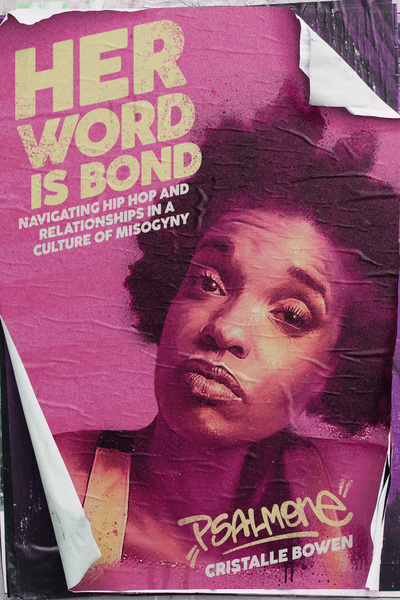 Previous: Ezra Collective - Where I'm Meant To Be
Next: Reginald Chapman & Pressure Fit - East Williamsburg Sessions