Natalie Duncan - Free
Written by Chi Chi Thalken on August 6, 2020
Natalie Duncan is a singer/songwriter/pianist from Nottingham. She's actually been at her music career for a while, releasing her first EP back in 2009. Her first big break came when she was asked to be part of Goldie's Band By Royal Appointment, a concert series at Buckingham Palace put on by drum and bass producer Goldie, designed to elevate younger artists. Following this, she signed with Verve Records and released the album Devil in Me in 2012. Unfortunately, things didn't follow the straight trajectory, and she left Verve in 2015. Fortunately, though, one relationship that did maintain through all of this was that she was part of Goldie's touring band, which not only meant steady gigs, it also meant that she had someone in her corner who believed in her solo material. This was especially important when Goldie launched his own label, Fallen Tree 1Hundred, and decided that he only had to look as far as his own band to sign his first act, Natalie Duncan. Now the long journey to this album is over, as she's now able to present Free to the world.
It might have taken a long time to get here, but it was worth the wait for Free. A lot of the times when you hear a backstory like this, you might expect some sort of big, brash album that's just bursting with pent up energy. That's not Natalie Duncan, though. Instead, what we have is an incredibly mature album, one rooted in jazz and R&B, dabbling in electronic and hip hop production, but also rooted in the tradition of pianist singer/songwriters like Nina Simone or Tom Waits. Duncan is incredibly restrained with both her playing and her vocals, until she picks some key emotional moments to let loose and get a little louder and wilder, but for the most part, this album is about the subtleties, and the power in quietly working through your emotions and processing the ways in which the world doesn't make sense, but also the ways in which it's wonderful and surprising. It's an album about processing the ways in which the music industry didn't know what to do with her because her music wasn't easily defined, and about relationships that fell by the wayside, but it's also an album about breaking through the noise and rising above and staying true to yourself. This is all to say that it's an incredibly complex and mature album, one that keeps revealing itself to you with each listen. On top of all this, you've got a woman coming off of vocal surgery sounding as strong as every with a great raspy tone to her voice, and an excellent instrumentalist on the piano as well, even if she's not being flashy with some wild solos. If you listen closely, you can catch all sorts of fascinating licks and voicings that she's coming up with that just add to the richness of her compositions.
Free is an incredible album, but it's also one that requires a little bit of a commitment from its listeners. If you're patient with it, however, Duncan will reward you with some smart and emotionally packed lyricism paired with some deceptively inventive compositions that don't fall neatly into one genre.
| | |
| --- | --- |
| Title: | Natalie Duncan - Free |
| Label: | Fallen Tree 1Hundred |
| Year: | 2020 |
| Rating: | 9/10 |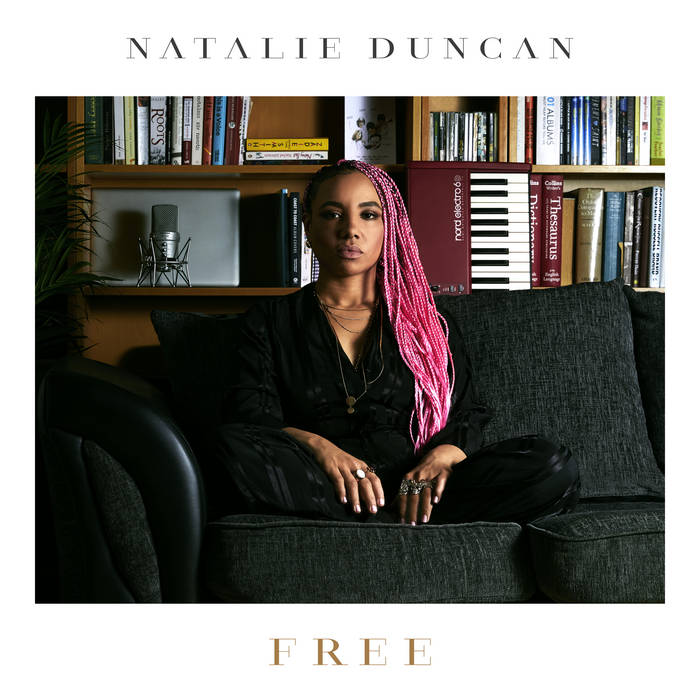 Previous: Chairman Maf - Pawn
Next: Marlowe - Marlowe 2