Mosart212 & Myles Bullen - Looking for a Body
Written by Chi Chi Thalken on May 7, 2021
Myles Bullen is an artist from Portland, Maine, who has been very busy as of lately. After delivering a deeply personal album in December, Healing Hurts, he came right back in February of this year with a collaborative EP with Producedbygeorge, clementines & mason jars. Now he's back with yet another project, this time working with producer Mosart212 to release an EP, Looking For a Body.
The nice thing about Bullen going through this many projects in such a short amount of time is that each project is so distinct from the rest. Granted, Bullen's voice and lyricism is the connecting point throughout, but each project has a unique sound design and in turn forces Bullen to change his approach and explore different subject matter and use different flows. For Looking For a Body, Mosart is laying down some truly abstract hip hop beats, reminiscent of what Jel or Odd Nosdam might have done with unusual loops and unexpected sample source material, but he makes it his own. As a result, Bullen gives us some of his most abstract lyricism to match the soundscape, asking some bit philosophical questions and using some vivid imagery that will really provoke listeners to do some deep thinking as they ask themselves some soul searching questions. On paper, this might look like a quick intro project, but in practice, these two are zigging and zaggin so much while still giving you so much depth to the music, Looking For a Body ends up feeling like a much bigger artistic statement.
Normally, I'd advise an artist to slow down if they released an album and two EPs in the course of three to four months, but Bullen has put so much care into his work and chosen his creative partners so carefully, it doesn't feel like he's watering down his project at all. Looking For a Body holds up on its own terms, and Mosart212's contributions could only come from him and his unique point of view when it comes to hip hop production.
| | |
| --- | --- |
| Title: | Mosart212 & Myles Bullen - Looking for a Body |
| Label: | S/R |
| Year: | 2021 |
| Rating: | 8/10 |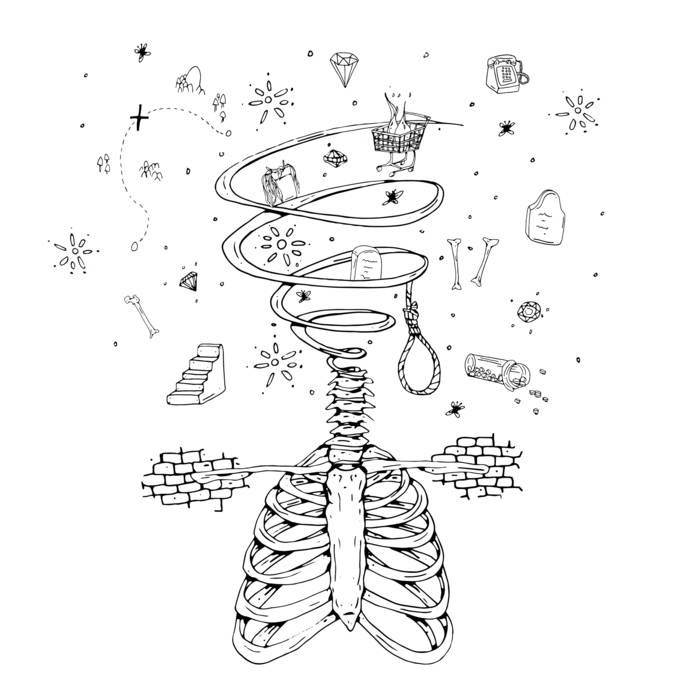 Previous: Dope Knife & Paul Abdul - Am I Alive?
Next: Harry Krum - Black Lung