Dope Knife & Paul Abdul - Am I Alive?
Written by Chi Chi Thalken on May 7, 2021
Savannah/Athens artist Dope Knife is always working on something, whether it be the two EPs he dropped last year or running the smart and entertaining podcast Waiting on Reparations alongside Linqua Franqa. Now he's back with some more new music, this time working with British producer Paul Abdul to release an EP called Am I Alive?
Paul Abdul might not be a producer you're familiar with, but one listen to Am I Alive? and you'll understand what attracted Dope Knife to his music. He's not doing anything too far out of left field, but he's doing an expert job of taking these really sweet vintage vocal and jazz samples and flipping them into some boom bap and downtempo beats that have a little bit of an edge and some darkness to them. This of course fits Dope Knife perfectly, who both has a very clear and deliberate flow on the mic and loves playing the heel with his rhymes. Over the course of four songs, we get what feels like a freestyle session, since there is this looseness to Dope Knife's rhymes, only for him to pull the rug out from underneath his listeners and drop some really personal and heartfelt rhymes that hit like a ton of bricks. As a result, this doesn't come off as quite the filler release it might have initially looked like on paper.
Am I Alive? is a fairly straightforward project between two skilled artists in Dope Knife and Paul Abdul. They take a short collaboration and pack it full of thoughtful lyricism and creative musical ideas that make the EP feel much bigger than it is.
| | |
| --- | --- |
| Title: | Dope Knife & Paul Abdul - Am I Alive? |
| Label: | S/R |
| Year: | 2021 |
| Rating: | 8/10 |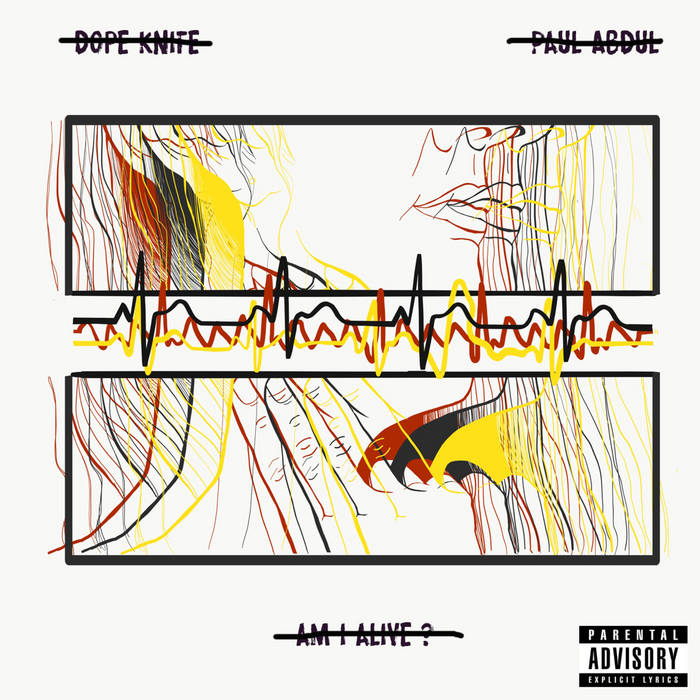 Previous: soso & Maki - If and Only If
Next: Mosart212 & Myles Bullen - Looking for a Body