Mykki Blanco - Stay Close To Music
Written by Chi Chi Thalken on October 19, 2022
Mykki Blanco is an artist who has had a long and winding journey so far, where performance art and music have intersected with a personal journey of self-discovery about gender, sexuality, and identity. What makes Blanco's journey especially notable is that in 2016, they dropped the album Mykki, which saw a breakthrough moment for Blanco musically, and they garnered a lot of acclaim as a result. They then followed that up in 2020 with the FaltyDL-produced album Broken Hearts & Beauty Sleep, which saw Blanco taking a lot of musical risks and expanding their sound. Now they are back and taking another big step with their latest album, Stay Close To Music.
When Mykki Blanco teamed up with FaltyDL to make Broken Hearts & Beauty Sleep, it was a chance for Blanco to experiment with different styles and expand upon the established sound of previous albums. It was a successful album, but when you take some risks, it doesn't always lock in on the level that you'd like it to. The good news, though, is that Blanco continued to push themselves as an artist, and in working with FaltyDL for a second time around, they've been able to fine tune everything and find that formula that works for them. What this means in a more practical sense is that over the course of Stay Close To Music, you're getting some hard-hitting hip hop that at different moments is in conversation with trap, synth pop, and dancehall, but you're also getting these moments of pop balladry, indie rock, spoken word, and experimental electronic music. While you're on this musical journey, Blanco is giving you a lot of different looks on the microphone as well, from club raps to political anthems to deeply personal and moving moments. It's an album that at one moment will have you thinking about a sweaty dance floor, then the next moment you're having a discussion at your local radical bookstore and hashing out your political differences in a constructive way, only to then turn around and hear some deeply emotional moments about Blanco's own journey. Nowhere does this hit harder than when Blanco discusses being HIV positive and learning how to accept that and still build a life knowing that this is a serious health concern that still carries some stigma with a certain portion of the population. All while this is happening, Blanco and DL are utilizing a really interesting array of guest artists, and deploying each one very specifically and in the service of the song and album. That means that you get an album where names like Michael Stipe, ANOHNI, Devandra Banhart, and Saul Williams are used subtly enough that you might not realize who they are at first, while the use of lesser known names like Ah-Mer-Ah-Su, Kelly Lu, or Slug Christ will have you running to learn more about them.
Stay Close To Music is a big step forward for Mykki Blanco as they continue to expand what their sound is and what they want to say with their music. The great news with this album is that for all of it's grandeur and experimentation, the music is coherent and flows from track to track. Most importantly, though, Blanco gives everything that personal, lived-in experience with some heartfelt messages that will really resonate with listeners.
| | |
| --- | --- |
| Title: | Mykki Blanco - Stay Close To Music |
| Label: | Transgressive |
| Year: | 2022 |
| Rating: | 9/10 |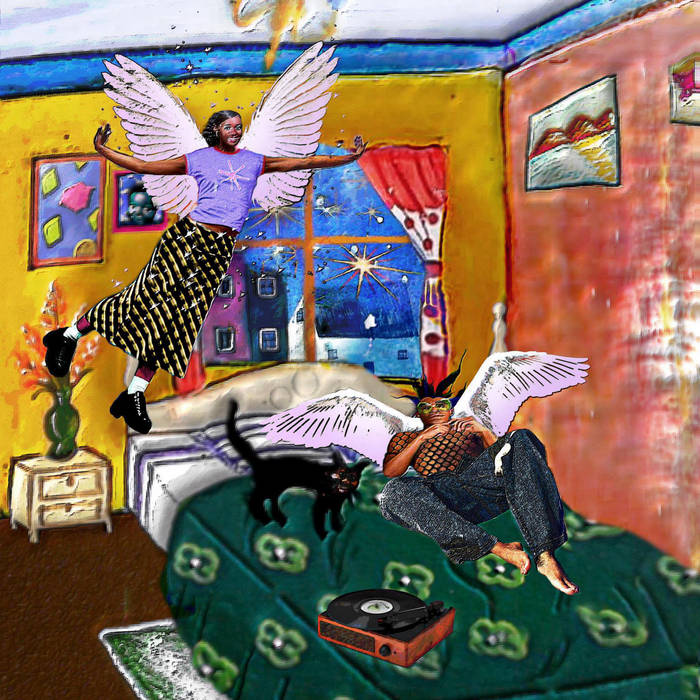 Previous: Sankofa - The Sonny Vaccaro Years
Next: Short Fuze - Interview - 10-14-22