mr. hong x pastels - café a.m
Written by Chi Chi Thalken on May 13, 2020
Ever since releasing his debut EP, colors, back in 2015, Bay Area artist mr. hong has been quietly establishing himself as a top level instrumental hip hop artist. He has done this not by reinventing the wheel, but just by studying the craft of composition, writing beautiful and passionate songs, and bringing in live musicians who can give his music melodic flourishes that take the music over the top. 2019 was an especially great year for him, which saw the release of his first full-length album, midnight, along with another EP, vacation. Now he has teamed up with Melbourne artist pastels to release a new EP, café a.m.
The inspiration for café a.m was pretty simple. mr. hong simply thought about what he missed most while sheltering in place, and immediately thought about going to a café, listening to some music, drinking some coffee, and being productive. As someone who also works well in coffee shops and seeks them out whenever I'm in a new city, I certainly get it (Shout out to Monarch Espresso Bar in Tuscaloosa for their fantastic work-at-home packages that are keeping me fed and caffeinated during this time). To help him with the project, he reached to a Melbourne artist who records under the name pastels. Also a multi-instrumentalist and producer of lo-fi music, the pairing works incredibly well. The two have great musical chemistry, to the point where you can't tell where one's playing/production or influence starts and the other stops. It's the best case scenario of an instrumental collaboration, where you quickly lose track of who is doing what, and just let yourself get lost in the music. The two craft this jazzy, laid back style of instrumental hip hop that conveys a simple story of a couple meeting up and going to the café together and having a lovely time as they talk, sip on their drinks, and share a dessert. As with a lot of mr. hong projects, he finds the beauty in the small moments in life, some that we often take for granted, and gives them a beautiful soundtrack. Take a song like, "conversations," which on paper doesn't stand out, but in practice, mr. hong and pastels establish a really beautiful and soulful melody that plays out on keyboard, build around it, make a really clever choice in their inclusion of ambient background noise, and also switch up the percussion just enough to make the track less obvious and predictable. Really, the beauty of this project is that they've made a great soundtrack for your local coffee shop, something you can really get lost in and let your mind wonder while sipping on the beverage of your choice.
café a.m is a great addition to mr. hong's catalogue, and he found a great collaborator in pastels. Together they have created a gorgeous soundtrack that will let you escape in your mind to simpler times, when it wasn't a big deal to go to your local coffee shop, say hi to the regulars, and maybe get some work done.
| | |
| --- | --- |
| Title: | mr. hong x pastels - café a.m |
| Label: | The Jazz Hop Café |
| Year: | 2020 |
| Rating: | 9/10 |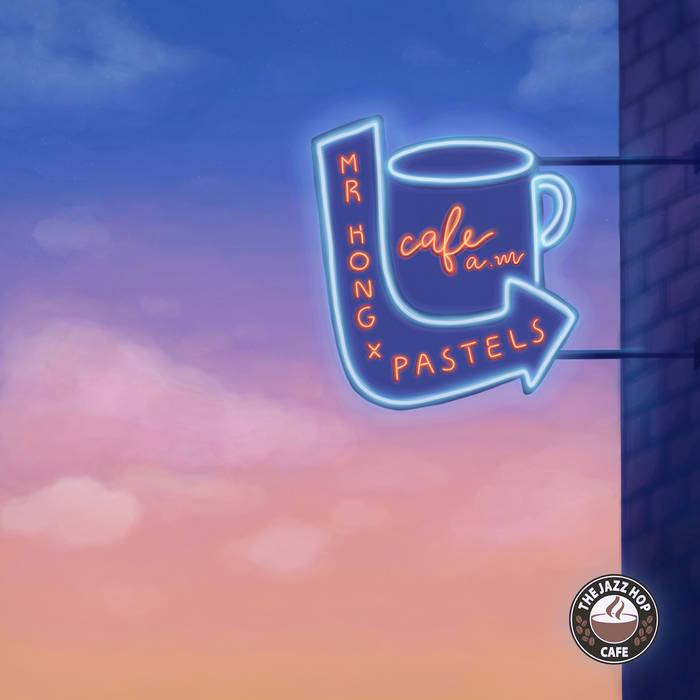 Previous: BoomBaptist - Interview - 4-29-20
Next: Ka - Descendants of Cain