Moshun - lullabies for your lonesome EP
Written by Chi Chi Thalken on July 31, 2020
Moshun is an up-and-coming keyboardist/producer from Chicago who has hit the ground running. In the last two years, she's already released two EPs and a full-length album. Now she's back once again with EP for quarantine and beyond, lullabies for your lonesome EP.
The first thing that will become apparent listening to this EP is that Moshun is really bringing a laidback vibe to this project. After all, these are lullabies, aren't they? Yes - modern, chill, hip hop-influenced lullabies. That is to say that each track is gorgeous, very calm, and has a nice groove to it. It's an EP that will sound great in the morning as you center yourself, or in the evening as you're winding down. Either way, it's music that sounds great on headphones, where you can really get intimate with the music and let go of your mind, even just a little. There are a lot of instrumental projects out there these days, but where Moshun really moves to set herself apart from the crowd is that it becomes really clear over the course of this EP that she is a keyboardist first and foremost, and she's also an excellent songwriter. By this, I mean that she's not content to just get a beat going and play a couple of chords and ride the groove out. She's writing fully formed songs with well-developed melodies and song structure that take you on a journey with each track. She's also doing an excellent job of conveying emotion through her keyboard playing, where she's also delivering a lot of subtle flourishes throughout. You can also really hear that passion coming through her fingers when she plays, which is where this EP feels just a little special.
Moshun has only been at this a short while, but she's got a lot of potential, and we're already seeing some of it play out on lullabies for your lonesome EP. It's gorgeous, soothing, well written, and well produced.
| | |
| --- | --- |
| Title: | Moshun - lullabies for your lonesome EP |
| Label: | S/R |
| Year: | 2020 |
| Rating: | 8/10 |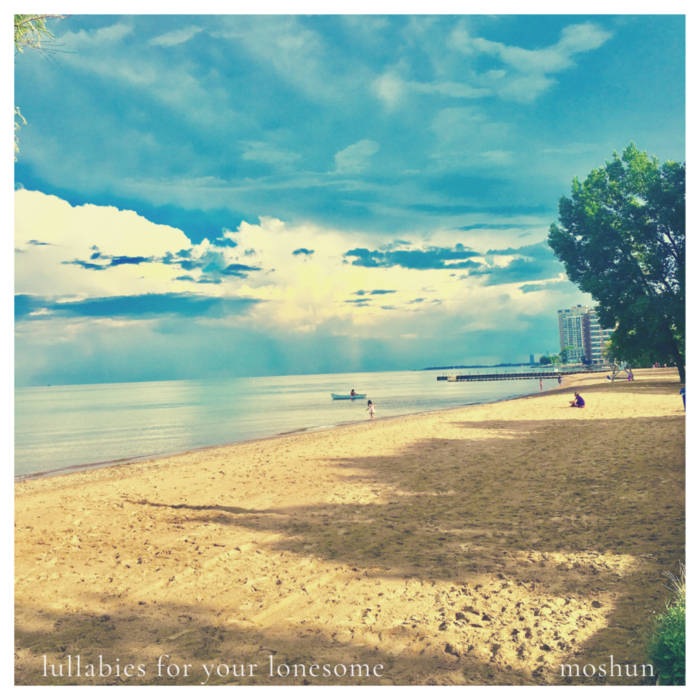 Previous: Oddisee - Odd Cure
Next: Dillon & Batsauce - Self Medicated (The Remixes)