Dillon & Batsauce - Self Medicated (The Remixes)
Written by Chi Chi Thalken on July 31, 2020
Just this past February, longtime friends and collaborators Dillon and Batsauce came together to make an album called Self Medicated. It was a really good album that dealt with issues of addiction and other ways in which Americans try to medicate themselves in a country that doesn't value health care. Now under quarantine, they decided to revisit the album and bring a few friends along to remix their favorite tracks. The result is Self Medicated (The Remixes).
As with any remix collection, the success weighs on two things. One is the source material, and the other is the people coming in to do the remixes. Well, the first one is covered, since Self Medicated was a really thoughtful and enjoyable album to listen to, dealing with some serious issues, but also finding a few angles to have fun with it as well. As for the second one, we get some really nice contributions from DJ Applejac, Yamin Semali, Day Tripper, P.U.D.G.E., Jeremy Avalon, J57, DJ Jon Doe, and a couple from Batsauce himself. They all do a great job of bringing their own flavor to the proceedings while still respecting the overall tone of the original version and understanding what the lyrical message is. One of the really fun things about listening to a remix album like this is that sometimes it will lead you to rediscover some tracks from the original album that you might have overlooked the first time, or maybe you appreciated them but have since forgotten about them. Two such tracks for me were the sad reality of "Gonna Have a Drink Today," which really puts you in the shoes of an alcoholic and the slippery logic they use on themselves, and "Goin' Dutch," a more playful song about conflating a love of food for the love of a woman. Each one gets revisited twice here, and it's hard to choose which one is better, which really speaks to the strength of the original song. Another gem is the work that Batsauce does in reworking his own material on "Pop's Pills," which is a great song about the pharmaceutical industry, which he somehow makes land even harder this time around.
Self Medicated (The Remixes) gives you everything you want out of a remix album. It lets you appreciate the work that Dillon and Batsauce did the first time through all over again, while also possibly introducing you a few producers that you might not have of, who all do a great job in injecting new life into the album.
| | |
| --- | --- |
| Title: | Dillon & Batsauce - Self Medicated (The Remixes) |
| Label: | Full Plate |
| Year: | 2020 |
| Rating: | 8/10 |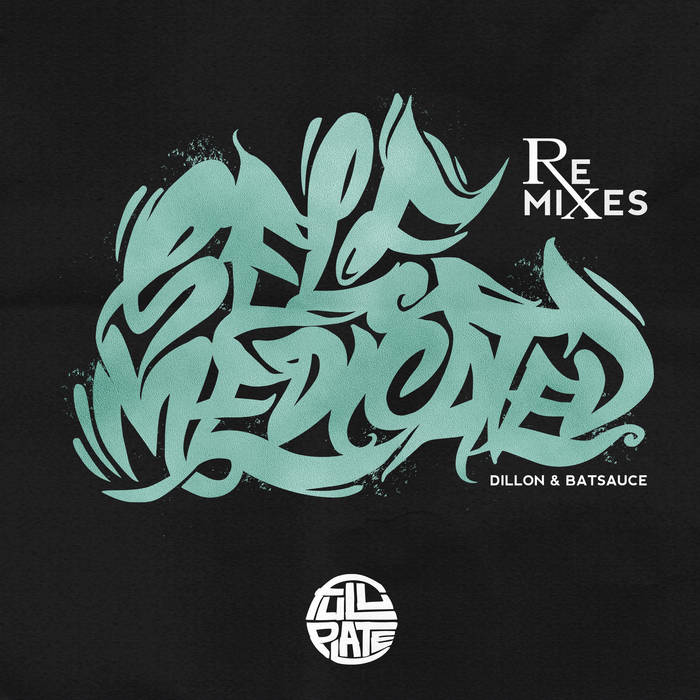 Previous: Moshun - lullabies for your lonesome EP
Next: Chuckie Campbell - Curious Incidents in Cancel Culture