Mick Jenkins - Elephant in the Room
Written by Chi Chi Thalken on November 4, 2021
Mick Jenkins is an artist from Chicago who has been putting out music since the early 2010s. Over the years, he's worked with everyone from Saba to Statik Selektah to Little Simz, just to name a few. His most recent album, Pieces of a Man, came out in 2018. Now he's back with new full-length album, Elephant in the Room.
One of my favorite things about Elephant in the Room is the way it sneaks up you. When you listen to the opening track, "The Valley of the Shadow of Death," with its low key drill production and Jenkins' low voice and understated delivery on the mic, you might think that this is an album to vibe to, but you might not fully absorb everything that's going on just beneath the surface. At least not yet. As you stick with the album, it reveals itself to you, and you begin to realize how much information Jenkins is really packing into this album – he's just not being flashy or obvious about it. With production from Saba, Lophiile, Thelonious Martin and Monte Booker, Jenkins is finding a style that sways between drill, boom bap, and modern R&B, but never ramping up the energy too high. This is an understated album about exploring all of the subtle ways that systemic racism chips away at people and keeps them from living their best lives, but Jenkins' style isn't to hit you over the head with it or to shout it from the rooftops. Instead, he looks inward and just relates on this very intimate level on songs like "Things You Could Die For Doing While Black" or "Is, This Cigarettes" how every day of his life he has to make decisions based on the knowledge that others are going to judge him differently and make assumptions because of the melanin in his skin, and how that fucks with your mental health. It's beautiful and honest album that grows on you as the subject material sinks in, and each time through you're bound to catch something that you missed the last time, since Jenkins has made this seemingly simple album just packed with layers of emotions and knowledge just simmering below the surface.
Elephant in the Room is a really mature and thoughtful album from Mick Jenkins. It represents a step forward in his career, but he's been going down this path for a while now. He's just continued to refine and grow over the years, and now he's delivered his best work to date.
| | |
| --- | --- |
| Title: | Mick Jenkins - Elephant in the Room |
| Label: | Cinematic Music Group |
| Year: | 2021 |
| Rating: | 9/10 |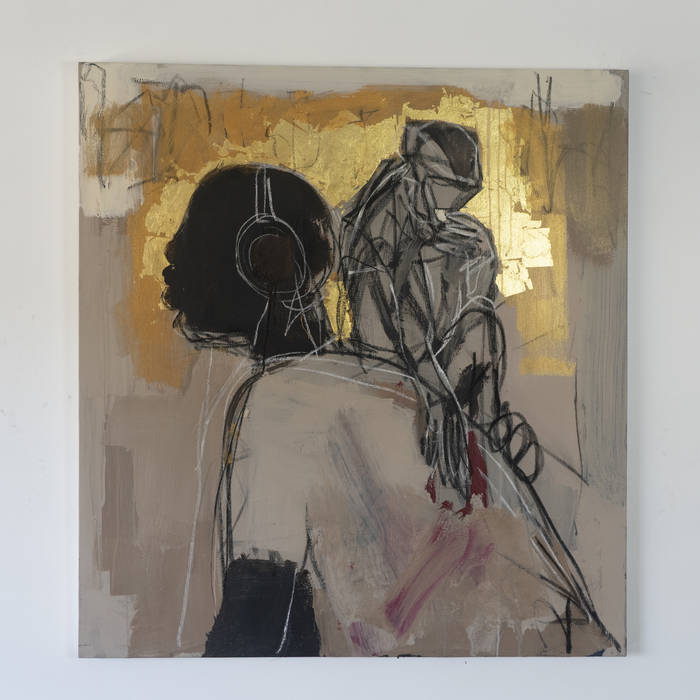 Previous: Sulfur - The Wheel of Rhyme
Next: Showrocka & Sankofa - Showkofa