MichRyc - Under the Surface
Written by Chi Chi Thalken on December 5, 2022
MichRyc is a producer/guitarist from Poland. Prior to starting his music career, interestingly enough, he was a three time freestyle football champion. Now, as he turns his focus to music, he releases his debut album on Cold Busted, Under the Surface.
When it comes to an instrumental hip hop release like Under the Surface, especially a debut album, you don't necessarily need the artist to reinvent the wheel. You just need them to establish that they have a firm grasp of the music they like to make, a good musical foundation, and soom room for growth. That's exactly what MichRyc has done with Under the Surface. The album is working in the style of downtempo and midtempo boom bap beats, with lots of funky syncopated guitar riffs, jazzy tone, and great grooves. MichRyc is already doing a good job of developing his tracks so that they aren't just stagnant grooves, and hes creating some memorable melodic hooks as well that will stay with you. Again, nothing too out of the ordinary, but there are plenty of enjoyable instrumental hip hop tracks that will get your neck bobbing and your feet tapping. He even gets an assist on one track, "Monkeys in the Jungle," when established Polish producer Emapea joins him to create one of the most funky and memorable tracks on the album.
MichRyc isn't breaking the mold with his debut album, Underneath the Surface, but he is establishing himself as a guitarist and producer with a solid foundation and a lot of promise. The grooves are soulful and funky, the tracks grow and move, and it's just an easy album to get into and enjoy. It will be fun to watch him build upon this album and continue to expand his sound and his skill set.
| | |
| --- | --- |
| Title: | MichRyc - Under the Surface |
| Label: | Cold Busted |
| Year: | 2022 |
| Rating: | 8/10 |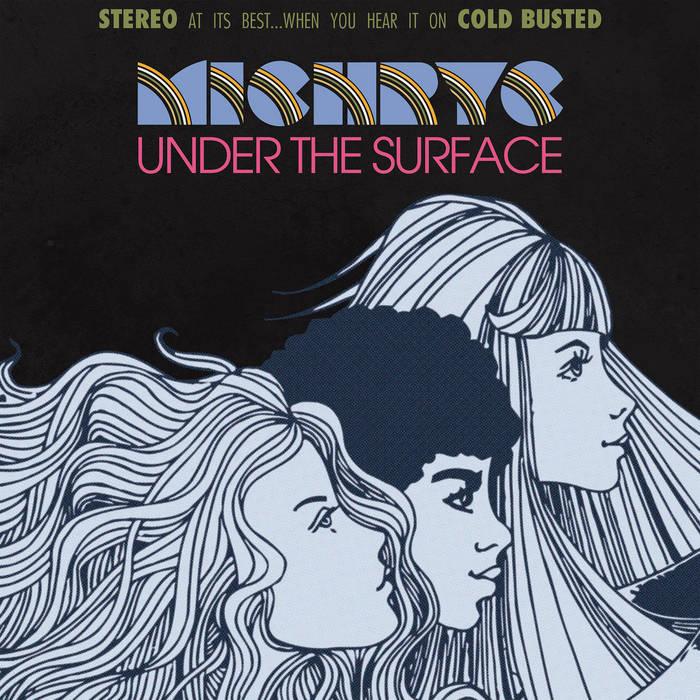 Previous: Deborah Jordan - The Light (2022 Reissue)
Next: Sareem Poems & Madi - Hopefully