Memphis Reigns & Sankofa - Harikuma's Revenge
Written by Chi Chi Thalken on August 29, 2022
Few artists can approach how busy Fort Wayne emcee Sankofa has been in 2022. After dropping Legacy Materials, KofaSoCalfragilistic, and BLKTCHP 2, he is already back with an EP done in collaboration with Bay Area emcee Memphis Reigns, Harikuma's Revenge.
For this project, Memphis Reigns and Sankofa enlisted the help of producers Chef Mike, phdbeats, OJ the Producer, and Profound. Together, we get a balance of boom bap beats that range from slightly dark to slightly psychedelic to playful and fun. This of course is right in the wheelhouse of these two emcees, who then just get to enjoy themselves and feed of each other's creativity as they trade verses. It's an EP that is very straightforward and easy to enjoy because it's a time-tested formula and these two emcees have a lot of skill, experience, and chemistry with each other. It's the type of project that you can throw on and just start nodding your head to as you absorb these songs that feel like they've always been a part of your library. On top of all this, we also get a guest verse from longtime Sankofa collaborator JOHN?DOE, who jumps in and adds just a little bit of spice to "Here We Go," bringing a little posse cut energy to the EP.
Sometimes you don't need to overthink it. Round up some producers who can rock some soul-sampling boom bap beats, bring two talented emcees together, one guest, and just let everybody do their thing and have fun with it. That's exactly what happened with Harikuma's Revenge, and it's a very enjoyable project for all those reasons.
| | |
| --- | --- |
| Title: | Memphis Reigns & Sankofa - Harikuma's Revenge |
| Label: | S/R |
| Year: | 2022 |
| Rating: | 8/10 |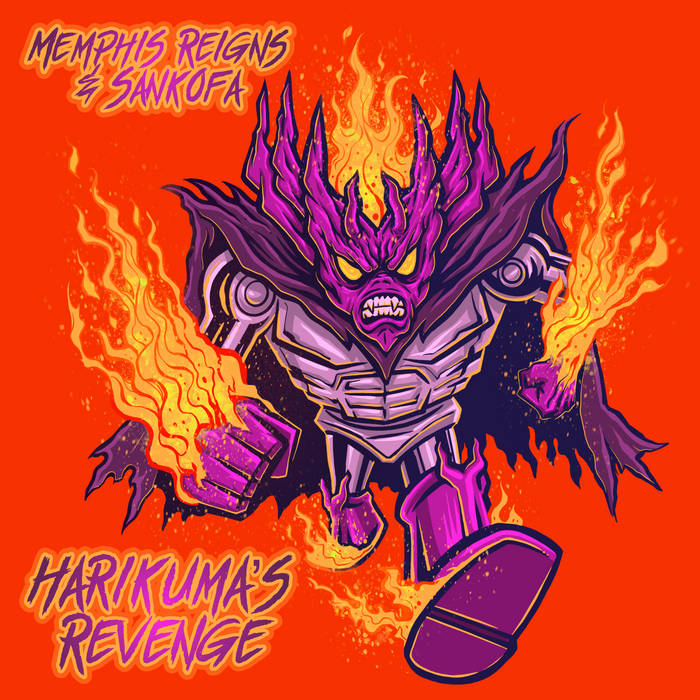 Previous: Bloodmoney Perez - Curses
Next: Joe Nora - Toy Animals