Laughta - Dare 2 Be Different
Written by Chi Chi Thalken on February 1, 2023
Laughta is an artist born in Nigeria to Lebanese parents, but now based in the UK. With only a couple of guest appearances and one EP, BRB, coming out in 2021, Laughta now looks to take things up a level with her debut album, Dare 2 Be Different.
To make this album, Laughta is working with producers GG, Jay Jay Musika, and Glitch, as well as producing a substantial number of tracks herself. The overall sound that they create brings together grime, trap, and electronic music to forge a path that goes hard and comes at you with a lot of energy. More than anything, what hits you about this album is how confident Laughta is for someone this early in their career. You don't notice a drop off when her beats come in – she's just as talented as any of her peers producing on the album, and she commands a lot of attention on the mic. As an emcee, she can talk some shit, and she can be playful and sassy, but she can also come with some personal emotional content and deliver some social and political messages. It's an incredibly well-rounded approach. There are a few times when she starts to become a little too earnest with the messaging, but it never really crosses the line to where it's too preachy. Besides, I'm sure she'll get better at balancing her lyricism as she gets more experience under her belt, and it's really a minor criticism of what is otherwise a really fun and engaging album to listen to. Laughta has hooks, she's got personality, and she's got skills as both an emcee and producer, and they are all on display with Dare 2 Be Different.
Debut albums are always a tricky endeavor, but Laughta does a great job with Dare 2 Be Different. She's got a ton of charisma, but she's also doing the work to become a really well-rounded artist who can both entertain and give you a lot of emotional and intellectual depth. It will be fun to see where she goes from here.
| | |
| --- | --- |
| Title: | Laughta - Dare 2 Be Different |
| Label: | S/R |
| Year: | 2023 |
| Rating: | 8/10 |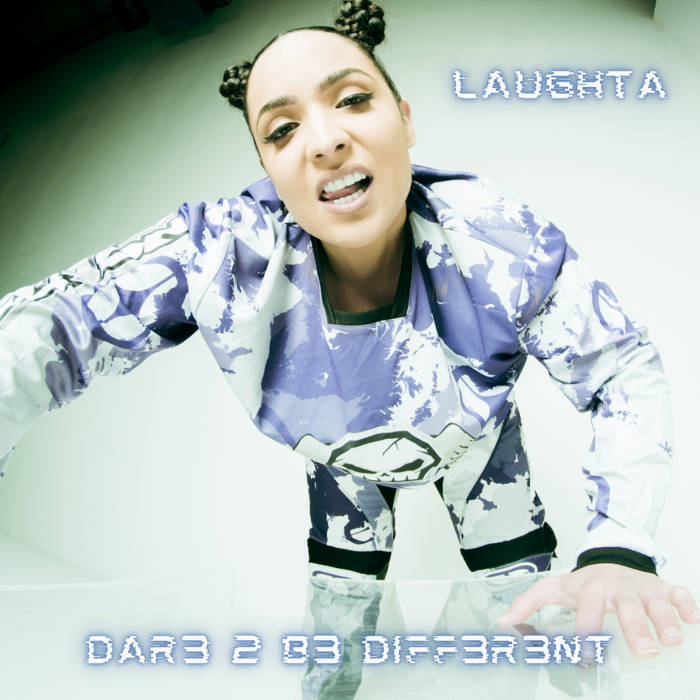 Previous: TMFSE x Shape - Naked Brunch
Next: J.Rocc - Beatitudes