Krum - DART
Written by Chi Chi Thalken on November 3, 2021
Krum is an artist from Dallas who has been releasing music for over a decade, working under the name Playdough before switching to Krum in the mid-2010s. He's also been part of the collective Deepspace5 alongside artist like Sivion and Sintax, just to name a couple. Most recently, Krum released an album called Black Lung in April of this year, his first working solely as a producer with other emcees on the tracks. Now he's back with an ambitious solo project, DART.
To get the full DART experience, you'll need to reed the book that Krum wrote, Dirty Angels Ride Tonight, since each track on DART is meant to correspond to the thoughts and emotions of the characters within the book. If you are willing to do that, you'll be rewarded with a really rich reading and listening experience, one that is few and far between. However, Krum is such a talented and thoughtful musician, it's still possible to listen to and enjoy DART as a stand-alone album as well. The album is produced mainly by Krum, with additional help from Theory Hazit, Grand Riggity, Brown Royal, DJ Sean P, PJ Katz, Darren King, and DSTL. All together, they are able to craft this sound built on a foundation of blues and gospel, filtered through this gritty boom bap lens, and then flavored with a little bit of rock and folk. This works perfectly for Krum on the mic as he moves between some beautiful sung hooks and a soulful swing to his flow as he spits these stories track by track. The deeper narrative is there for the adventurous, but casual hip hop fans can easily relate to Krum's great story telling song by song, and the way he is able to relate how and why people to turn to faith for guidance and comfort when the going gets tough, or those moments when you're trying to understand a greater purpose to whatever it is we're doing on this planet. What it all boils down to is that Krum is a really passionate and thoughtful artist, and he's able to concoct these songs that push the musical boundaries a little while still remaining accessible, all while giving you some really deep emotional content to bond with.
DART is an ambitious project, and hopefully at least a few listeners will be inspired to read the accompanying book after listening to the album. Even if you don't make it that far, though, Krum has given you an album full of soulful and adventurous hip hop with great storytelling that is really easy to connect with.
| | |
| --- | --- |
| Title: | Krum - DART |
| Label: | S/R |
| Year: | 2021 |
| Rating: | 9/10 |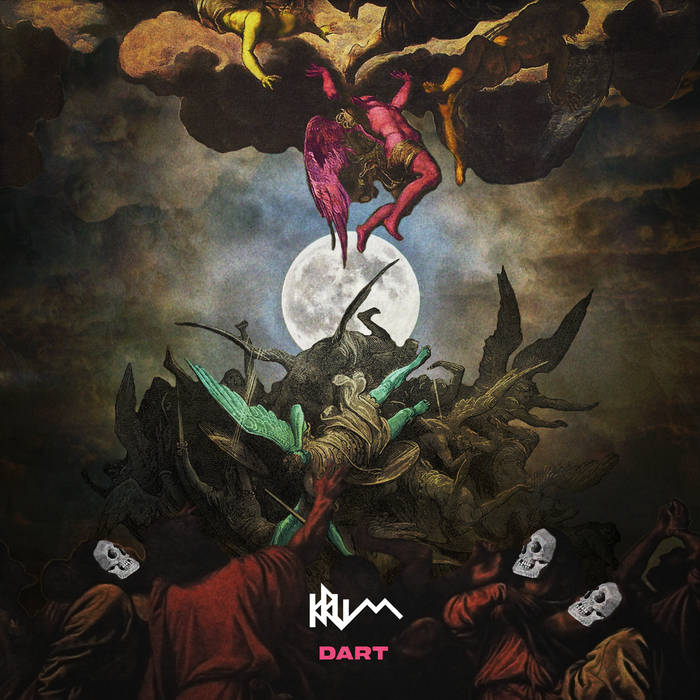 Previous: Jamael Dean - Primordial Waters
Next: Sulfur - The Wheel of Rhyme