Jamael Dean - Primordial Waters
Written by Chi Chi Thalken on November 2, 2021
Jamael Dean is a 22-year-old artist from Los Angeles who has made some noise in recent years, both as a solo artist and with his group The Afronauts. He made his debut on Stones Throw in 2019 with Black Spaces Tape, which introduced people to not just his jazz sides, but also his hip hop alter egos, producer Jasik and rapper Jira. Now he returns with his ambitious debut full-length album, Primordial Waters.
There are plenty of albums that can be described as "ambitious," but few approach the level of what Dean is attempting to do with his debut album as a 22-year-old musician. First, he is essentially giving you a double album. The first ten tracks are a jazz-fusion album inspired by the creation story of the Yoruba people of West Africa. This would have been enough for most artists, but Dean then takes that source material and chops it up as the producer Jasik, gives you ten hip hop tracks, and then raps over them as the emcee Jira. It's a lot to take in, and for most people it will probably be easiest to digest if you listen to the album in two sessions, taking in the jazz album and then the hip hop album. They do make nice complementary pieces of art, but it can be overwhelming if you try to process everything in one sitting. There's just a lot of information to take in. On the jazz side of things, Dean is showing a lot of maturity in that he's clearly put in a lot of time to study his ancestry and his recent past to draw upon Yoruba spiritual songs, Alice Coltrane, and more contemporary L.A. artists who paved the way for him, and then finds a way to bring all of this together. The result is an album that is really gentle and soulful, with Dean's subtle touch on the electric piano providing the foundation for the music, and guest vocalist Sharada Shashidhar providing the X-factor with her soaring syllabic singing making you feel like you're floating above the album looking upon all the information that Dean has packed into his instrumental storytelling. The music is fleshed out with some incredible ensemble work and some really clever writing/arranging on Dean's behalf. When you get to the hip hop side of things, Dean gets to show a whole other side of himself, this time chopping up his own source material and making these beautiful downtempo beats that fall somewhere between J Dilla and Kenny Segal. They are incedibly warm and soulful and will just fill up your headphones or speakers. On the mic, he is definitely drawing upon R.A.P. Ferreira as an influence, with this conversational style of rapping as he travels upon these philosophical and poetic lyrical journeys as he unpacks the original source material and brings into the present day. He then gives everything a personal edge as he puts this origin story in conversation with his own journey as a young Black man in Los Angeles.
Primordial Waters is a lot to take in, and the first thing you want to do is just applaud Jamael Dean for even attempting to do something so bold and daring on his first full-length album. When you really start to dig in and absorb all of the material and realize just how much of himself and his ancestry went into the project, you really begin to appreciate all that Dean has been able to accomplish. When you listen to it a few times through and take a step back, you're really able to appreciate how Dean was able to craft an album that isn't just challenging, but also accessible and inviting at the same time. That is no easy feat. The scary thing is that for all that he's accomplished with this album, there is still room for him to grow and develop. This is one of the best albums of the year, and Dean is definitely an artist to keep an eye on in years to come.
| | |
| --- | --- |
| Title: | Jamael Dean - Primordial Waters |
| Label: | Stones Throw |
| Year: | 2021 |
| Rating: | 9/10 |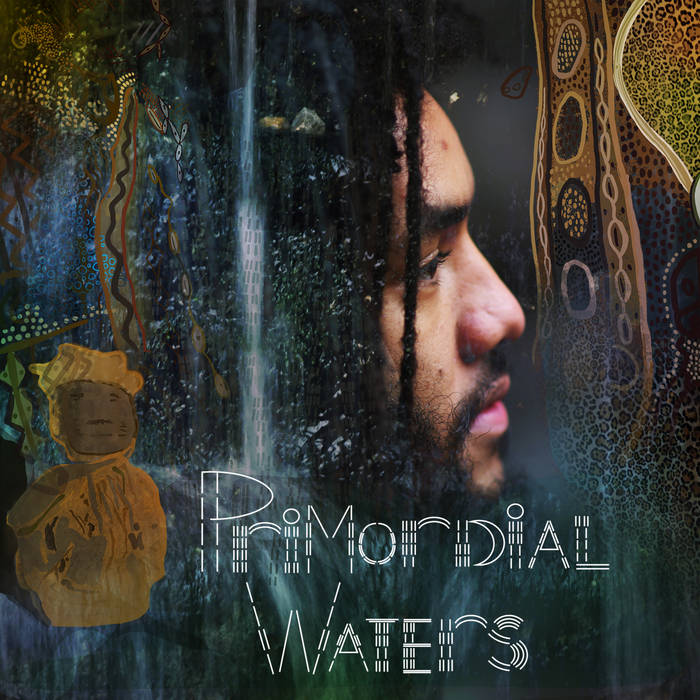 Previous: Eshon Burgundy & Zara Royalty - It Is What It Is
Next: Krum - DART