Kiefer - When There's Love Around
Written by Chi Chi Thalken on August 30, 2021
Kiefer is a jazz pianist/producer who first came to prominence as a touring member of mndsgn.'s live band but broke out on his own with the release of his debut solo album, Kickinit Alone, in 2017. His most recent album, Between Days, was released just this past April. Now he's already back with another project, When There's Love Around.
Going into this album, Kiefer split the project in half. The first half is about feeling small and insignificant and stressed, sweating the small stuff. The second half is about the spiritual journey he went as he processed the grief of the passing of his grandmother. To translate all of this, Kiefer assembled a band that included DJ Harrison, Andy McCauley, Josh Johnson, Will Logan, and Sam Wilkes, who all came together to record over three sessions, often laying down tracks in one or two takes to keep the live feel of the session. While all of this back story is interesting, the real key here is how all of this actually translates into the music. As to the first half of the album, I'm not sure that I get the meaning behind the music that Kiefer has explained, since the music often walks the line between smooth jazz and easy listening, with a touch of downtempo. It's calm to the point of being in danger of fading into the background without much variety or points of interest to keep your ears perked. The first time I listened to the album, I was worried that the music wasn't going to go anywhere after the first couple of tracks, and that I might have hit a wall with Kiefer. The good news is that the back half of the album is much more interesting and emotionally vulnerable as he blurs the lines between traditional jazz and instrumental hip hop. The sonic textures vary, with more interplay between piano, keyboard, and bass as they all play against the beat. The drums get crisper and the rhythms become more varied, and most importantly, the piano that Kiefer is playing begins to sound much more passionate and urgent. The second half of the album will draw you in and take you on this emotional journey that really pays off.
When There's Love Around is a tale of two sides of an album. The first half is pretty, but it lacks an interesting musical point of view. The second half, however, is there to remind you of how good Kiefer can be when he's inspired and challenging himself and listeners, bringing in different sonic textures and pouring himself emotionally into the melody of the songs.
| | |
| --- | --- |
| Title: | Kiefer - When There's Love Around |
| Label: | Stones Throw |
| Year: | 2021 |
| Rating: | 7/10 |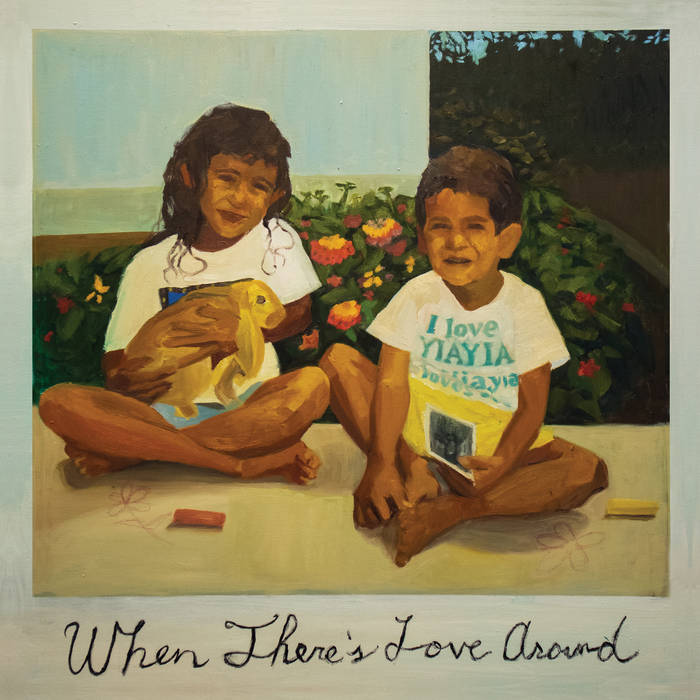 Previous: Cleo Sol - Mother
Next: Substantial & Funky DL - We Met in Tokyo...