K1NG ELJAY - PTSD
Written by Chi Chi Thalken on July 22, 2022
K1NG ELJAY is an artist from Birmingham who has been releasing music since the mid-2010s. In that time, he helped bring together the RDFND crew, and he collaborated with the likes of inlkine, DJ Swole, and D Gut, just to name a few. His most recent release came just last December, when he teamed up with Akil Pratt and OZU8LACK to release the brilliant album, Flags on Jupiter. Now he's back with a deeply personal album, PTSD.
For PTSD, K1NG ELJAY is once again working with Akil Pratt to produce the majority of the album with Kilgore Doubt, Anthem, TheRealJoeClark, and ELJAY himself coming through with some additional production to round out the album. Overall, the album has a deeply melancholic tone, with a lot of midtempo beats where ELJAY can just sit back in the pocket and get personal with his rhymes. And that's what the heart of this album is all about. This is one of ELJAY's most inward facing albums he's done, and while he still makes sure there are some good hooks and everything is barred up, this is really just about an artist working through some shit in his personal life, in his head and in his feelings. As a result, this is an album that is best listened to on headphones, one-on-one, where you can really absorb everything that ELJAY is laying down, and maybe get into your own feelings if you need to. At times it might feel just a little messy but working your way through not feeling like everything is okay isn't a nice and neat process. Fortunately, Akil Pratt is there to give him the musical assist and match the tone of ELJAY's lyrics, so that he can get all of this out of his system. He also gets a few assists on the mic, which helps it feel like this isn't just ELJAY that is going through everything by himself. We all have some shit to work through, and sometimes we just don't feel like our best selves. Pratt and inkline deliver some solid personal rhymes as are to be expected, but the real pleasant surprise of the album is relative newcomer to the Birmingham scene, Annise Courtney, who comes in with a lot of confidence and presence on the mic on "Robin Williams." Her verse will surely have you running to find out more about her.
Not every hip hop album needs to be full of bangers, even if it's coming out in the middle of the summer. Sometimes you have to take a moment for yourself and say, "It's OK that I don't feel OK." That's what K1NG ELJAY did, and in working with Akil Pratt, he made a beautiful and person album in PTSD.
| | |
| --- | --- |
| Title: | K1NG ELJAY - PTSD |
| Label: | S/R |
| Year: | 2022 |
| Rating: | 9/10 |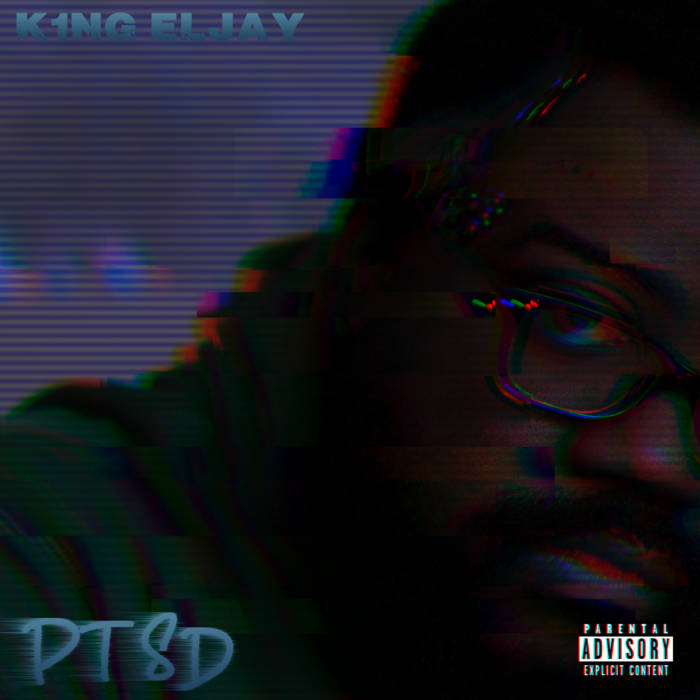 Previous: SB the Moor - Interview - 7-12-22
Next: Mecca:83 - Third Eye Spectrum