Jermiside & The Expert - The Overview Effect
Written by Chi Chi Thalken on May 10, 2022
Jermiside is an artist originally from Cincinnati, but now based in Atlanta. He's been releasing music since the early '00s, both as a solo artist and as a member of groups like Lessondary and The Red Giants. While he's dropped some guest verses and was part of Lessondary's 2020 album, it's been five years since his last solo release, A Moment Between Places. Now he steps to the mic to drop an album done in collaboration with Irish producer The Expert, The Overview Effect.
The Expert has been around just about as long as Jermiside, though American hip hop fans might not have been up on his early work with Messiah J. He really established himself as a solo artist on the international scene with his 2015 release, Dynamic Drift, and then really elevated things with his 2019 release on Cold Busted, Excursions. If you're just now catching up, no worries, because The Overview Effect is such a rich text, you'll quickly see why Jermiside decided to work with him and you'll want to learn more about him. The beats on this album have a heavy dose of psychedelic '60s influence to them, but then filtering that style of music through an early '90s East Coast boom bap lens. The two main reference points that The Expert and Jermiside had when making this album were What's Going On and Edan's Beauty & The Beat. That is to say that they wanted to make an album that married the musical experimentation of late '60s/early '70s psychedelia, socially conscious messaging, and the crisp rhythmic work and sharp lyricism of the early '90s hip hop artists that they came up on. This is all well and good but putting it all into practice in another thing completely. The good news here is that Jermiside and The Expert have amazing chemistry together, and as you listen to The Overview Effect, you can really get a sense for how they both pushed each other to deliver their best work to date. The production is fantastic, where The Expert is able to craft these gorgeous beats with all sorts of complex layers to them that give you this really lush soundscape, but it never feels too busy. There's always something just a little unexpected, but he also knows that he needs to keep things balanced and crisp so that everything will blend with Jermiside on the mic. He also finds just the right moments to slip in some vocal clips that highlight some key concepts that Jermiside has been rhyming about, and each time it's just the right clip at just the right length. It's that kind of veteran savvy that makes these two work so well together. It's been a minute since we had a full-length project like this with Jermiside, and if you're going to take the time in between projects, you need to come back with something substantial, and Jermiside certainly put in the work with this one. Over the course of the album, Jermiside is tackling subject matter like race, class, capitalism, crime, government, ecology, masculinity, and so forth, often weaving all of these issues together and finding some crucial points of overlap. More importantly, he's doing so with some beautiful poetry, layered lyricism, and honest personal narratives that really help you get some first-person perspective on how a lot of these issues are affecting people without sounding too preachy or corny. It's a really heartfelt and thoughtful performance from Jermiside, who is giving more of himself than he ever has on the mic before. The way he delivers these messages feels more like a conversation with a close friend. When you put it all together, you get an album that is really engaging and enjoyable upon first listen, but you'll unlock something new each time through.
The Overview Effect is an absolutely gorgeous and moving album from Jermiside and The Expert. It's musically adventurous and lyrically heartfelt and passionate. It's ambitious, yet completely accessible and inviting. Both artists have delivered great hip hop before, but together they've pushed each other to reach that next level.
| | |
| --- | --- |
| Title: | Jermiside & The Expert - The Overview Effect |
| Label: | Rucksack Records |
| Year: | 2022 |
| Rating: | 9/10 |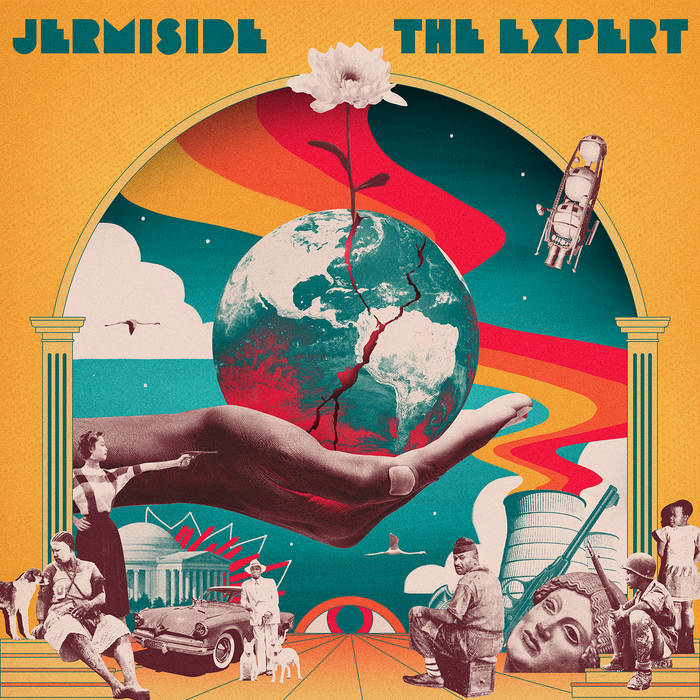 Previous: Height Keech - Make Your Own Light
Next: Phill Harmonix x Fresh Kils - MISCELLANEA