Jake Ferguson featuring Malcolm Catto - MILS002: Emotions Run Dry
Written by Chi Chi Thalken on July 14, 2023
The Madlib Invazion Music Library Series was established by Madlib and Egon over the course of the pandemic, created with a desire to give their creative friends a place to have the freedom to create without any limitations or expectations. The only constraints were that it had to work as a stand-alone album, and it had to work as a one-stop, easy-to-clear source for background music in film and television. The first entry came to us from JJ Whitefield, who gave us Ethio Meditations/Drama Al Dente. Now we travel to the UK to get a new project from two members of The Heliocentrics, Jake Ferguson and Malcolm Catto, who now give us Emotions Run Dry.
The Heliocentrics are a jazz/funk/psych group from London who have been releasing music for the last fifteen years, often on Now-Again. In the group, Jake Ferguson plays bass, and Malcolm Catto plays drums, and they've both handled production duties before. They have stepped out of the collective and worked as a duo before, such as when they scored the 2015 documentary, The Sunshine Makers. For Emotions Run Dry, they aren't overthinking it in terms of their own wheelhouse. By this, I mean that we are getting some fantastic gritty, weird, psychedelic funk. It's all instrumental and based in jazz, but it's out there in the way that Medeski Martin & Wood would push genre boundaries and bring in all of these unexpected effects and sounds and just make them work in the context of the song. It's one of those albums that you start to listen to, and you might think you have it figured out, only for Ferguson and Catto to take a sharp turn left and take the music in a new direction. However weird it might be, though, it's still funky as hell and really engaging. After a few tracks, you'll be grooving along, but also listening intently, because you never know what is coming around the corner with these two.
Emotions Run Dry is an excellent addition to the The Madlib Invazion Music Library Series. Jake Ferguson and Malcolm Catto have given us some truly inventive and entertaining gritty funk that just keeps getting better each time you listen through.
| | |
| --- | --- |
| Title: | Kake Ferguson featuring Malcolm Catto - MILS002: Emotions Run Dry |
| Label: | Madlib Invazion |
| Year: | 2023 |
| Rating: | 8/10 |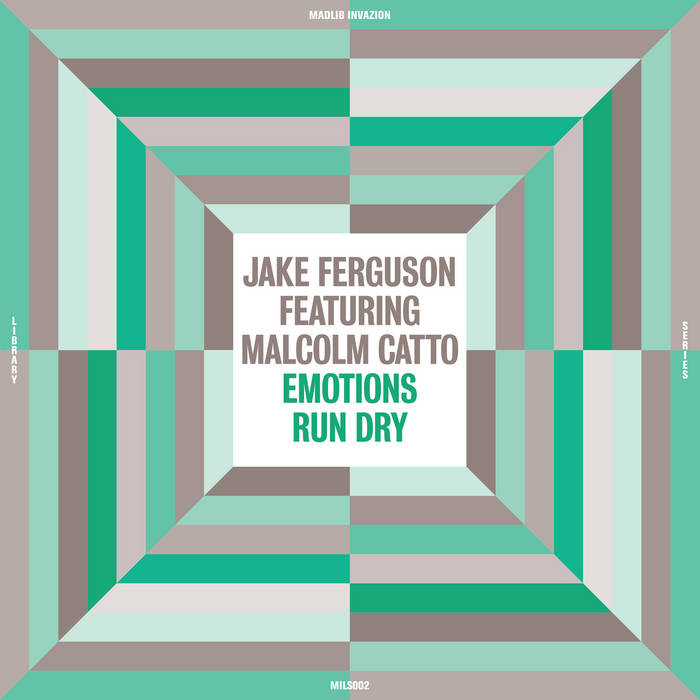 Previous: Fredfades - Caviar
Next: The TroubleShooters -Interview - 4-11-23