J-Zone - Intoxicated Skull
Written by Chi Chi Thalken on August 10, 2023
The Madlib Invazion Music Library Series was established by Madlib and Egon over the course of the pandemic, created with a desire to give their creative friends a place to have the freedom to create without any limitations or expectations. The only constraints were that it had to work as a stand alone album, and it had to work as a one-stop, easy-to-clear source for background music in film and television. We've already gotten releases from JJ Whitefield and Jake Ferguson, but now we turn our attention to J-Zone, who gives us the next entry in the series, Intoxicated Skull.
Chances are you might know J-Zone as the New York emcee/producer who got going in the early '00s, when he was releasing solo projects with his bigger than life personality and collaborating in groups like Bo$$ Hogg Barbarians. What some people don't realize is that in the 2010s, after seeing his career stall for a bit, he reinvented himself as a drummer/producer who became really proficient at live instrumentation. He even went as far as to form a funk combo called The Du-Rites alongside Pablo Martin. If you know that, all of a sudden Intoxicated Skull will make a lot more sense, just in case you saw the name J-Zone and were expecting something like Pimps Don't Pay Taxes. That's not what is happening here. What is happening is much more in line with what JJ Whitefield already laid down with his entry into the series. J-Zone is crafting some classic instrumental funk and soul, with a focus on breakbeats. J-Zone himself is handling drums, percussion, keyboards, and even kalimba, while he's also bringing in Rafferty Swank on keys, guitar, and bass, and Pablo Martin on guitar, bass, and keys. Whatever the combo, you can be sure that the compositions are really funky, the drumming is crisp, and that there is good chemistry between the musicians.
It's great to see an artist reinvent themselves the way that J-Zone did, and it will be even greater to see a lot more people discover him through this series. Intoxicated Skull is an excellent addition to the Madlib Invazion Music Library Series, with lots of top-notch instrumental funk to get lost in.
| | |
| --- | --- |
| Title: | J-Zone - Intoxicated Skull |
| Label: | Madlib Invazion Music Library Series |
| Year: | 2023 |
| Rating: | 8/10 |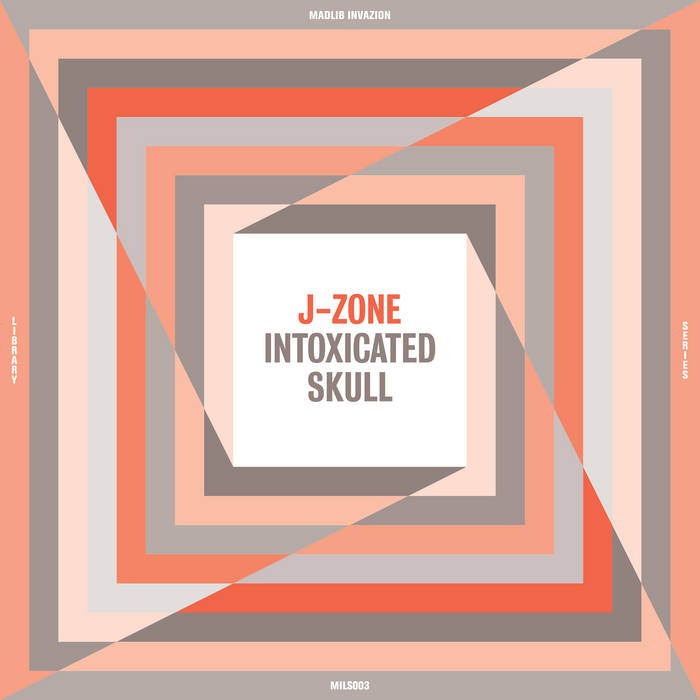 Previous: Sargeant x Comrade - Lo Fi Future
Next: Jovan Landry - Intellectual Frequencies