J.Lamotta - Brand New Choice
Written by Chi Chi Thalken on June 29, 2020
J.Lamotta is an artist who is truly international, born in Tel Aviv to Moroccan parents and now living in Berlin. She has been putting out music for the last five years, making her debut on the Jakarta label in 2017 as part of their "dubplate" series with the album Conscious Tree. More recently, in 2019, she released her second album for Jakarta, Suzume, which saw her going in a more retro style, working with live strings and a horn section. Now she shifts gears once again with a new EP, Brand New Choice.
If you spent time with Suzume, you might be a little shocked when you hear Brand New Choice, just because Lamotta has jumped from a slightly retro style of R&B with a lot of live instrumentation to one that is completely electronic and modern sounding. There are a lot of synthesizers and drums machines making up the sound of Brand New Choice, and there is a very contemporary pop sound to both the production and songwriting as well, which might take a moment to adjust to. The good news, though, is that ultimately you're getting Lamotta as a vocalist and lyricist as well, and that's where the through line from project to project is. Lamotta doesn't have the biggest voice in the world, but she's got a really nice tone to her voice and she's got a great instinct for pop melodies that works really well with this project. So yea, while at first you might be taken aback and double check that the woman who made Suzume is the same one who now sound like she belongs on modern pop radio, after you get past that moment, you can just appreciate this EP for what it is – a really good pop/R&B project with great production and smart, thoughtful lyrics about love and figuring out who she is as she comes into her own as an artist.
Brand New Choice was a little bit of a risk for J.Lamotta, but it paid off for her. What Brand New Choice represents is a young woman who is still developing her artistic voice by taking a chance by doing something different than her last project, but still putting in the work and producing a modern pop/R&B EP that is really fun and easy to listen to.
| | |
| --- | --- |
| Title: | J.Lamotta - Brand New Choice |
| Label: | S/R |
| Year: | 2020 |
| Rating: | 8/10 |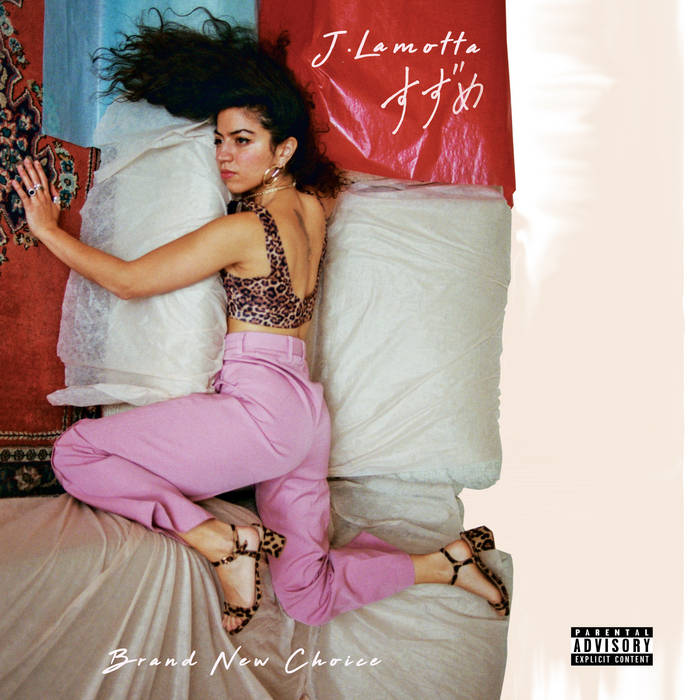 Previous: Ego Ella May - Honey for Wounds
Next: A Statement Regarding the Twin Cities Hip Hop Scene