G'emma - Types of Water
Written by Chi Chi Thalken on December 6, 2021
G'emma is a young artist from Berlin who released her first single in 2019. While the jazz and vocals student at Osnabrück University was in Freiburg, she met Quintin Copper and Dowakee, who not only started working with her as producers and musicians, but also got her hooked up with Sonar Kollektiv. Now, G'emma is ready to present her debut project, Types of Water EP.
The first thing that hit me in listening to Types of Water was how seasoned G'emma sounds as a vocalist. Not that she sounds like an "old soul" or "wise beyond her years," just that she has really good control of her voice, nice melodic instincts, and a really understated approach to her music in general. Overall, you would classify this EP as neo-soul, but G'emma finds room within this genre to carve out her own niche. There is the beautiful interplay between her voice and the jazz piano of Hakim Azmi on "Floating Over Everything," or the sunny and breezy shuffle of "Run Away," which wakes up the EP and brings a lot of life to the EP. Whatever it is, you can rest assure that G'emma is approaching the music in this understated and soulful fashion, yet singing with a lot of confidence and passion at the same time. She's got a lot of charisma on the mic, but even more importantly, she's putting a lot of thought and care into crafting some music that is easy to listen to, but still has the depth both musically and lyrically to stand up to repeat listens.
Types of Water EP is a nice introduction to G'emma. She is already showing a lot of poise and know how as a vocalist and songwriter, and this is surely just the beginning of a long and rewarding journey for this young woman.
| | |
| --- | --- |
| Title: | G'emma - Types of Water |
| Label: | Sonar Kollektiv |
| Year: | 2021 |
| Rating: | 8/10 |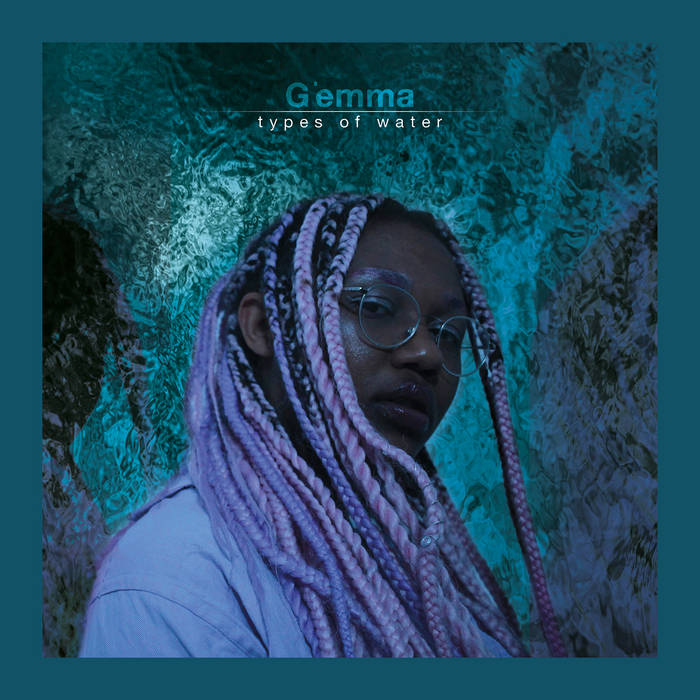 Previous: Daedelus & Joshua Idehen - Holy Water Over Sons
Next: Day Tripper - I Found the End: A Dedication to Broadcast